Barbara Hanna Makes a JOKE OUT OF JUSTICE – MAGISTRATE SHOULD CALL DR. RAHMING TO TESTIFY!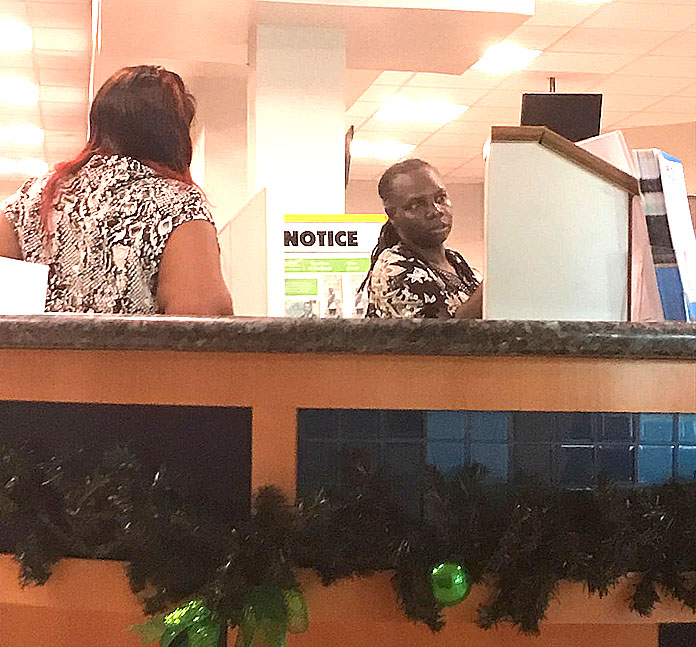 Nassau – Barbara Hanna – The Virtual Complaint in the Frank Smith Bribery Case – who gave notice to the Court yesterday that she could not appear because of a stroke is right now on the line in Bank of the Bahamas doing her business.
WELL WHAT IN DA HELL IS DIS?! The Bribery case has been adjourned to Feb 8th.
Making a JOKE OUT OF JUSTICE!