WHAT IS PM MINNIS DEM HIDING ABOUT FERREIRA?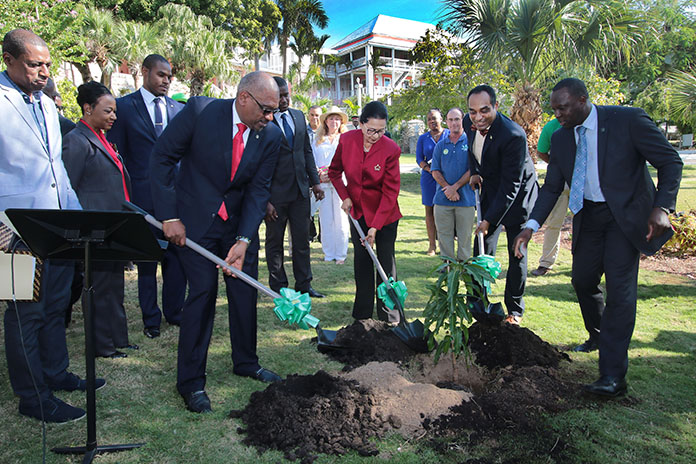 There was a MANGO TREE being planted at Government House this week.
Shown here are Governor General Her Excellency Dame Marguerite Pindling (centre), along with Prime Minister, Dr. the Hon. Hubert Minnis (centre left) and Minister of the Environment and Housing the Hon. Romauld Ferreira (centre right).
They together planted a Mango Tree in the Gardens of Government House to commemorate the planting of the 10,000th tree by the Ministry of the Environment, as part of a national Tree Planting Initiative, Wednesday, December 20, 2017.
But we ga ask the question again – WHAT IS MINNIS DEM HIDING ABOUT MINISTER FERREIRA?
(BIS Photo/Derek Smith)