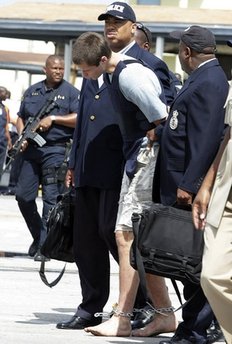 Another federal criminal captured for high-level crimes in the Bahamas was given a slap on the wrist. After possessing an illegal weapon, breaking into homes, stealing boats and aircrafts and illegally entering into the Bahamas the Barefoot Bandit will not spend a day in jail.
A Bahamian judge today slapped Colton Harris-Moore with a $300 fine.
BOY WE WUTLESS! JUSTICE IS TRUELY AN INVENTION OF THE DEVIL!