Governing Party must make cor

rections quickly
and expose records of former Ingraham Government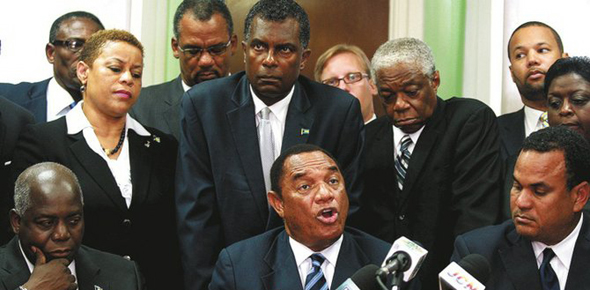 Bad Apples could destroy the PLP's GOLDEN Tree!
Nassau, Bahamas — Citizens across the nation are beginning to grade the PLP, which at this hour is slipping at the polls. Poll numbers are showing us time is short and already one year is gone for the PLP Government with only three more to go.
With unemployment still high and joblessness and hopelessness among young Bahamians still stalled, we can see that there is serious trouble ahead.
Groups by the day are collecting in opposition to the government and, if you listened to the talk shows and read the morning papers, all you witness is doom and gloom for the GOLD RUSH group, which is slipping in support.
From what we gather, the news is not good as many wonder what is happening deep inside the PLP:
• The government was defeated in the referendum!
• The Protect Clifton Bay Coalition began with attacks against Prime Minister Christie with demands for no more Oil Drilling! – The Christian Council is also onboard against the Christie Government!
• Some agree the Carifta Games was a flop – where the Christie Government left FNMs in place to organize. BEC Protesting, FNM Staff in the OPM is protesting and 16 FNMs were promoted in the Ministry of Education – all who vow to destroy the PLP with a one term!
• And what is worse is this – a Forensic Audit, which cost taxpayers in the thousands, is still yet to be made public while Algernon Cargill is paid month after month high off the HOG while driving around in the Government Car owned by the Bahamian people.
Bahamas Press is getting ready to present our review of the MPs, and we will have some strong words for the New Generation Leaders, who have presided over the popular decline of the Gold Rush.
Boy we tell ya: IF YA DON'T LAUGH YOU WILL CRY!

We report yinner decide!