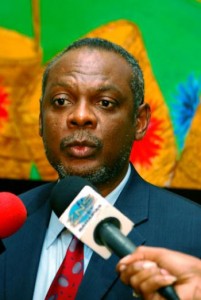 Residents on this country really could put up with foolishness nowadays. Imagine this, BEC is all on ZNS informing the public how to call its emergency number whenever electricity is down in an area.
"Oh not today," say the actor in the ad as BEC technician moves to quickly restore power to the distressed woman.
If only what ya see on TV was fact in the real world. Try calling that same number at BEC and it will ring and ring until the cows come home.
What's worse is that in some areas of New Providence and in distant communities like Abaco and North Eleuthera, having consistent power supply is a thing of the past. What is even more wicked is the fact that the government has no solution to the problem.
BEC needs to stop lying to the people! Keep the damn light on and while ya at it, tell the Bahamian people who are the persons we are renting those additional generators from, for an additional $3 million dollars. We wonder if the 'Dutty Wutles' Toilet paper has the guts to ask the same.