More than 400 residents have lost their lives to murder under the clueless FNM Government.

Girlfriend of man arrested for murders shot to death along with two others in vigilante slaughter this morning…
Nassau, Bahamas — Bahamas Press teams are at this hour wrapping up investigations of a triple murder in the Montgomery area off Carmichael [A Haitian Village].
Shot dead early this morning is a woman who is the girlfriend of a man on remanded in Fox Hill for the July 12th double murder in the same community.
Officers of the Southwestern Division arrested earlier this week, Serrano Adderley, 30, of Montgomery Avenue, off Cowpen Road, sometime around 7:30 p.m. last week Thursday.  The men who were murdered were identified by police as Kevin Forbes, 40, of Miller Heights, and Alwayne Nathaniel Leslie, 28, of Kingston, Jamaica.  Forbes and Leslie were shot ­dead around 9 p.m. that evening at a Haitian village on Montgomery Avenue, off Carmichael Road. Police said the men were approached by a group of men. Gunshot rung out and  Forbes and Leslie were hit.  The men were pronounced dead at the scene by emergency medical services personnel.
As investigations begun in the same community this morning, police discovered the lifeless body of two women and one male in a house in the same area. Also in the home were three small children one of whom were shot in the hand.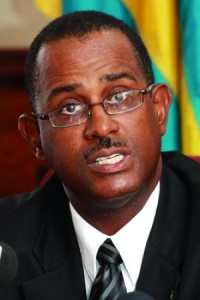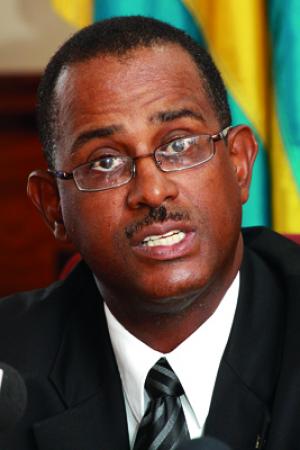 Residents in the area are tight-lipped and have no clue  as to when the incident occurred. One nearby resident told our news-team he heard not a single gunshot the entire night. Fear has rocked the community and no one saw anything in an area where homes are separated by plywood. Hmmmmmmmm!
All indications prove the deaths are closely connected to the July 12th events and from the execution state of the victims it is no doubt these murders are retaliatory.
While crime remains out-of-control with no solution in sight under this Wutless FNM, Papa and his shameless boys have gone fishing on a boat called the July Rock, while murders rock the country this July [NO PUN intended].
July has presented itself to be the bloodiest month of the year, with a record 86 murders having taken place in the country to date. With five more months to go, the murder rate in the Bahamas has climbed to record levels every year under the Free National Movement's blind watch. More than 400 plus residents have lost their lives to murder with Tommy 'Jughead' Turnquest as minister of national insecurity.
—-END—
FIVE MEN ARRESTED BY POLICE REFERENCE TO FIREARMS
In three separate incidents police arrested five (5) males and confiscated three (3) handguns on Saturday 30th July, 2011.
The first arrest reportedly occurred sometime around 2:05 am at Montel Heights. According to police reports, officers of the Drug Enforcement Unit were on routine patrol in the area of Ethel Street, Montell Heights when they arrested two (2) men, ages 29 and 24 years, after they were found in possession of a handgun along with a quantity of ammunition.
The second arrest occurred sometime around 4:30 am at Nassau Street, north of Meadow Street. Preliminary police reports indicate that officers of the Selective Enforcement Team were on routine patrol in the area of Nassau Street when they observed a male acting suspiciously. Officers conducted a search of the male and recovered a handgun along with a quantity of ammunition. The 16 year old was taken into custody. Active police investigations continue.
The final arrest by police occurred around 5:13 am in the area of the Village Road round about by officers of the Traffic Division. According to police reports officers of the Traffic Division arrested a 33 year old and a 17 year old, after they were found in possession of a handgun and ammunition. Active police investigations continue.
POLICE REQUEST PUBLIC HELP IN LOCATING SUSPECTS
Police are requesting the public's help in locating two men responsible for an armed robbery at Milo Butler's Warehouse, Peach Street. According to police reports sometime around 4:25 pm on Friday 29th July, 2011 two (2) men both of whom were allegedly armed with handguns entered and robbed the establishment of an undetermined amount of cash. The culprits, one of whom was wearing a white t-shirt and jeans pants, fled the area on foot in an unknown direction. Police are investigating and are appealing to members of the public who may have any information regarding this incident, or any other incident to kindly contact them.