Suspect is believed to be in the Fort Lauderdale area – Here is another story the WUTLESS MEDIA DEM refuses to report….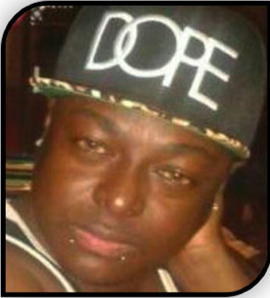 Nassau, Bahamas –– Police are requesting the public's assistance in locating 25-year-old boy/gal AVON HIGGS of HARBOUR ISLAND and STAPLEDON GARDENS.
They want him in questioning reference to FRAUD. Now get this; the 'poofter' is alleged to have been the mastermind behind a plot to sell travelers dirt cheap airline tickets.
It was reported to CDU by a victim who collected money from persons; that airline tickets purchased by Higgs' so-called friend in the states. That unknown person, who was getting all of these people's money, was suppose to be processing their tickets with returned confirmation numbers.
Well what in the hell is dis?
The plot was ripe after a long holiday weekend, which created the right time to scam Bahamians, who are always looking to get something for nothing.
With all the airline companies in the Bahamas, and with all the carriers and deals online – WHY WOULD ANYONE PUT THEIR MONEY IN THE HANDS OF AN UNEMPLOYED JACKASS IS BEYOND BP!
At last report the crook had collected as much as $6,000 in airlines ticket purchases, however, the persons conned in the trick found out later that they were duped. Money vanished and so now is the boy/gal wanted by police.
BP can tell you Higgs is described as being of a brown complexion, medium build and 5' 9" in height.
At last report, following our post on Facebook, Higgs signed onto our page under the name – pseudo name "Jay Mac" – arguing that he is not in the Bahamas and that now his name has been ruined. Crying and bitching; pointing fingers to others in the plot like a Harlam sissy!
UNBELIEVABLE!
Bahamian police must now put out an Interpol circular on the suspect and have him deported out of the UNITED STATE if that is where he now resides.
Police in the meantime are asking anyone with any information regarding the whereabouts of AVON HIGGS to contact Police Emergency at 919, the Central Detective Unit at 502-9991/2 or Crime Stoppers Hotline at 328- TIPS (New Providence) or 300-8476 (Family Islands).
Oh, and by the way – HERE IS ANOTHER DETAILED STORY no member of the WUTLESS MEDIA would attempt to carry.
We report yinner decide!