The Bimini Bay resort is advertising to fill vacancies at the property. But workers – who were told they would return in November – must now be very uncomfortable after seeing their jobs advertised in the local WUTLESS dailies.
Nassau, Bahamas: Bimini workers are hoodwinked again! The Bimini Bay Resort just last month fired scores of workers and sent home additional ones at the 740 acres of pristine beach. The dismissed workers were told that they will be returned in November. They received no compensation for their dismissal.
Bahamas Press however is shocked and surprise to see the property advertising for "career opportunities" in the same departments person were told they would be return to in November. Hotel Union official Leo Douglas warned hotel workers throughout the country about accepting packages from uncommitted hotel owners, who are using the recession to fire longstanding employees.
It is now clear that Bimini Bay in this instance, never intended to have workers returned to the property in Novemeber. And we believe many at other hotel properties are practising this same injustice to hundreds of other workers in the hotel business.
We ALSO note with all these firings taking place around the country, WHERE IS THE MINISTER OF LABOUR IN ALL THIS? WHY IS NOT THE MINISTER OFFERING ADVICE TO WORKERS NOW UNEMPLOYED THROUGHOUT THE COUNTRY? AND WHAT DOES THE MINISTER SAY ABOUT THIS LATEST INCIDENT NOW UNFOLDING AT BIMINI BAY?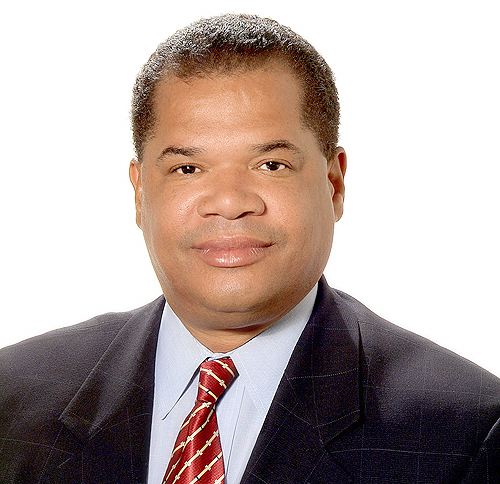 Minister of Labour Dion Foulkes