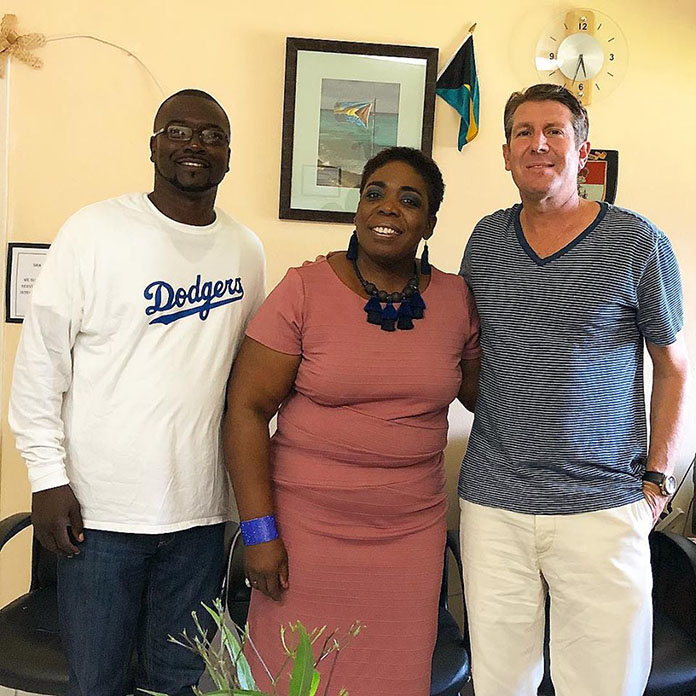 Bimini – Bimini's Family Island Administrator, Kate Williamson, has tendered her resignation after being ordered to be removed from the island.
Williamson, who is a highly intelligent professional administrator in the community, is being ordered to be removed against the wishes of the residents.
The island MP, along with rogues of Bimini like "Duda", held a meeting on how they could get the Administrator off the island. How sad!
Williamson is a brilliant Administrator who know how to apply the law fairly to the benefit of all residents. She is competent and smart. She understands the community and with her infectious personality knowns how to bring people together. Her professionalism reached a new high when she organized airlifts for residents with Flamingo Air and Pineapple Air following the threat of a category 5 Hurricane. Following a second storm, Williamson organized roof repairs with the assistance of international help outside the reach of Government. This is what real community leaders do to better the lives of people.
Bimini residents are cussing the Minnis Administration, Minister Campbell and MP Parker for their disrespect to have pushed out of the community such a decent, loyal, studious, respectable professional.
BP understands FNM apologist Sherik Ellis is being considered for the top post to deliver the will of the FNM on the island.
Look what the Government has come to.
We report yinner decide!