Still no sign of life with man gone missing at sea near Acklins…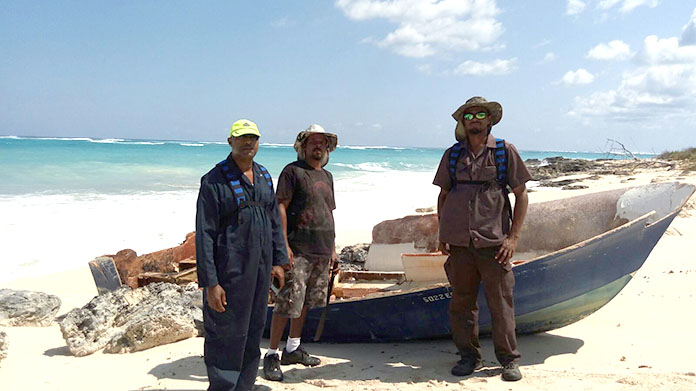 Acklins – BP in Acklins can confirm police and defence force officers are still searching waters off Crooked Island for the male who went missing at sea in that area on Tuesday morning.
Residents in Acklins have discovered the vessel which the three men travelled on before they ran out of gas in the area on Tuesday. The damaged vessel and some clothing were recovered near Pestle Beach along Chester Acklins in the backdrop of rough seas.
BP has identified that missing man as Derrick Collie of Lovely Bay Acklins. Friends claimed they believe sharks in the area attacked Collie as he attempted to swim away from a reef where his boat was destroyed. Two other passengers on the vessel made it safe to land.
We report yinner decide!