Confidence in PM Minnis lost in Cabinet!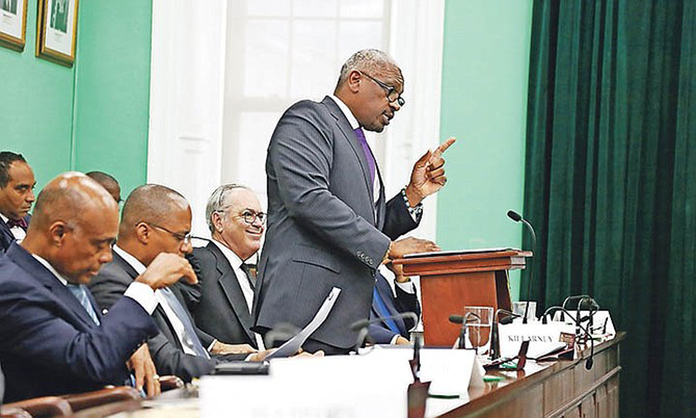 Nassau – Bahamas Press is reporting that a high-level meeting within the ranks of the Free National Movement took place in a secluded section of Eastern New Providence last night to discuss the fate of the current FNM leader, Prime Minister Dr. The Hon. Hubert Alexander Minnis.
Now this is a BP exclusive as we are told both former and sitting Cabinet Ministers attended the meeting which had one item on the agenda – "How to move a No Confidence Motion against the PM."
One senior Cabinet Minister suggested that perhaps this could start with him resigning and explain to the public why; advancing his lack of confidence in the leadership.
We understand several members of the Magnificent Six who successfully removed then Opposition Leader Minnis back in January of 2017 were also present.
From our sources the pool of support for Minnis to remain is slim, as the popularity of the Government, particularly after the revelations connected to Oban, has been reduced below the value of a penny in Uganda.
We can tell you deep inside the Cabinet only four members remain loyal to PM Minnis and outside Cabinet ask the backbenchers and they would tell you it's NOT da people's time.
One MP told BP, "This is the worse leadership of the FNM ever in the history of the organization and today we have taken the country back 40 years just as Dr. Myles predicted." That MP from a New Providence constituency said he will not be seeking re-election to Parliament.
Meanwhile on Wednesday in the Parliament Long Island MP Adrian Gibson pointed his comments to current Minister for Finance Peter Turnquest and said, "You is my delivery boy". Some politicos suggested that was a hint of the rebellion brewing inside the FNM Government.
As they would say in show business, da fat lady is about to sing!
We report yinner decide!