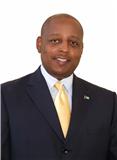 Buckley's Long Island
— Bahamas Press is Buckley's Long Island today as we canvass that community's support for newly ratified candidate, Alex Storr.
Bahamas Press goes on record and formally endorses Storr for the constituency of Long Island and Ragged Island. We believe he is the Right MAN to deliver Change to the Country's most AMBITIOUS, DECENT, And INDUSTRIOUS, HARDWORKING PEOPLE in that part of the country.
For long years ya see, that community have been neglected and ABANDONED by the FNM, and when we say ABANDONED we mean A>BAND>DONED! Neglected and left for dead! But Long Island has its own industry; DECENT PEOPLE! They come together to help themselves and from our own experience, they have MADE THE BAHAMAS THE CROWN JEWEL IT IS in the region!
As we sit in the great churches of St. Athanasius and St. Johns churches on the island, we see a spirit of people who cannot be left neglected, why? Because they are God-fearing people and here's where our story begins.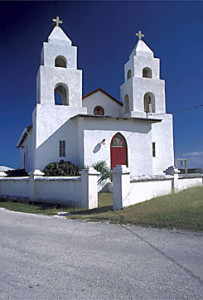 BP
collected a chilling report on the record of the FNM in those communities as we left our room overlooking the beach at Cape Santa Maria.
For years now NOT ONE CAPITAL DEVELOPMENT PROJECT has flowed from theFNM  Cabinet ROOM to the People of Long Island in five years, NOT ONE! In fact, one resident tells us the DICTATOR has left his MP handicapped.
Only the Good Master knows when the people in that part of the Bahamas had caught rain water to bathe and use for their daily chores. To date, we can confirm not one pipe was laid in the ground for Long Islanders to get water and today we hear of them having to buy smelly water; LORD HAVE MERCY!
Like a stepchild left abandoned by his real PAPA so did the FNM abandoned and failed to deliver on its campaign promises to that community. The FNM refuse to deliver Cable to the residents in the North. Save for BP, residents in the North don't know what the hell is happening in the capital. ZNS radio signals are poor and there is NO CABLE TV. NONE! Another Promise given since 1992 UNDELIEVERED by the FNM!
In an interesting twist of things the people of Long Island has been shut off from social assistance from the government. We can confirm all food stamps once issued to the elderly and poor of that island have been suspended by the FNM administration and from what we know, many dependent on such assistance are left starving. One islander told BP, "ONLY FNMs are on the committee to hand out the stamps and from the way it looks, they are keeping it for themselves, because no one here is getting any."
Another reason why Long and Ragged Islanders will vote for Change is due to the fact that gas prices have soared in those communities. "We cannot pay the fuel bill BP. The cost for fuel has gone out of reach. Let's not forget the skyrocketing rate of Crime on the island. There are few jobs and no more can you leave your doors open. Long Island in particular has change and for the first time is years we are VOTING FOR CHANGE!" a Clarence Town resident told BP.
Bahamas Press calls on members of those communities to VOTE FOR CHANGE! Elect Alex Storr as your next MP! We call on the Trecos, Scrivens, Knowles, Cartwrights, Darvilles, Smiths, Foxes, Burrows, Watsons, Becfords, Hardings and all families in the named constituency to VOTE FOR CHANGE!
WE NEED CHANGE!