POLICE REQUEST PUBLIC'S ASSISTANCE IN SOLVING AN EARLY MORNING HOMICIDE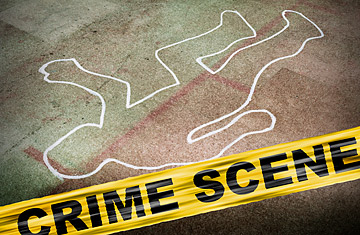 Nassau, Bahamas — Police are requesting the public's assistance in solving a shooting incident early this morning that has left one man dead.
According to reports, Police were called to the Cordeaux Avenue and Palm Beach Street area, around 6:40 am, where they found the man suffering from a gunshot wound. The victim was taken to hospital where succumbed to his injuries.
This incident comes on the heals of another senseless killing in the Gambier area around 8:30 pm last night.
Kurt McCartney, brother of DNA leader Branville McCartney, was violently killed last night by a lone gunman who, eyewitnesses said, walked up to the victim and shot him twice in the head.
Readers should know, this is a the same area where offshore British banker Howell Jones was shot to the head by a gunmen who fled the scene. Jones died some days later.
And BP reminds readers how, just in 2012, some men walked into the law offices of Branville McCartney and openly threatened to kill the DNA leader. Nothing has come out of the trial and no witnesses showed up for the case. Could this be a return of these men? You never know.
Sources in the investigation of Kurt's shooting tell us, after a lone gunman fatally shot the victim, two women then jumped into the victim's Hummer and sped off.
All in all, the situation is not good and Bahamians must seriously decide whether they will report those with weapons, those acting suspiciously, those hiding guns in their homes – to the police or allow a repeat of these kinds of offenses in our society. The police cannot be everywhere.
Police has launched an active investigation into this matter and are appealing to members of the public who may have any information to contact Police Emergency at 919 or Crime Stoppers Hotline at 328-TIPS (New Providence) or 300-8476 (Family Islands).
Meanwhile, the DEU have made two major drug seizures, slamming arrests on some 13 suspects.
All the men are in custody facing drug charges after they were arrested in two separate major drug seizures on Thursday.
In the first incident, around 3:30 am, a team of officers from the Drug Enforcement Unit assisted by officers from the Eleuthera Division, acting on intelligence, went to bushes in the Gregory Town area where they uncovered two thousand pounds of marijuana with an estimated street value of 2 Million dollars. A total of five men were taken into custody.
In the second incident, around 9:15 am, a team of officers from the Drug Enforcement Unit assisted by officers from the RBPF Marine Support Unit went the area of Finley Cay just off north Eleuthera, where they intercepted two speedboats with four male suspects on each boat. The officers conducted a search of both vessels and found over thirteen hundred pounds of suspected marijuana with a street value of 1.3 million dollars. Additionally, the officers uncovered a handgun with a quantity of ammunition.
Police are doing their jobs; all we now need is good decent citizens to report crime.
We report yinner decide.