Road designs are a concern to traffic officials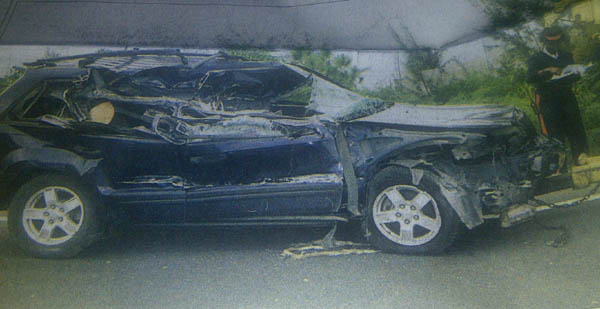 Are Road deaths on the rise even after millions to upgrade roadways?
Nassau, Bahamas — A young man almost lost his life yesterday on the Milo Butler Highway when his Jeep ran into a truck carrying cargo, which had broken down on the highway.
The Jeep was headed north on the highway, while the east lane section of the roadway was blocked due to that cargo truck breakdown.
The jeep slammed into the back of the truck and the driver had to be rushed to hospital.
He is fighting for his life.
Road traffic officials tell us, "We have a concern with the new design of the roadways throughout New Providence, which is now posing serious danger to motorists. There are no emergency lanes, which means if a breakdown occurs the potential for human error is raised and persons not paying attention could slam hard into the back of a vehicle. This, we know, is the situation on almost all of the roadway designs. Had someone been a passenger in that Jeep yesterday, we would be telling a different story."
BP asks all motorists to drive with due care and attention….
We report yinner decide.