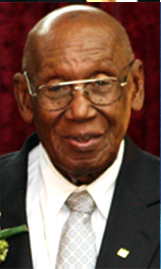 Eight Mile Rock, GB – Prayers are being offered on the passing of the late Reverend Ralph Russell father of former Senator Julian Russell who passed away this afternoon.
Rev Russell lived the ripe age of 99.
He was pillar and giant of a leader in the community of Eight Mile Rock. He will be sorely missed.
My his soul rest in peace.