Possible Jamaican National responsible for another online hookup/rape in the capital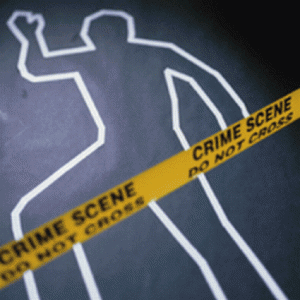 Bahamas Press is reporting another night of terror across the country, which has left one victim dead, and another woman raped.
We can confirm shortly before 11:40 pm the report of a man being shot on Major Road in the Yellow Elder Garden subdivision turned into a fatality.
We can confirm the victim to be 19-year-old Elijah Roberts, a resident of the community.
Eyewitnesses tell us around 9:50 the victim was parked in a car in the front of his home when he became involved in an argument with another. We can report a single gunshot rung out from the vehicle and a loud crashing noise followed.
The victim attempted to run from the scene, but was found in the street nearby with a single gunshot wound to the lower right jaw.
The bullet exited the back of the victim's head.
He records the 84th murdered victim for the year.
Stabbing at Potter's Cay Dock
Meanwhile, police are reporting several stabbing incidents. The first occurred with another 19-year-old who was in the area of Potters Cay  and reported that a group of males attacked him, snatching his chain and stabbing him in the back and neck with a screwdriver.
The victim was then pushed into the water, receiving a broken jaw and right shoulder. He was transported to hospital.
Police reported a second incident a short time later at the Fish Fry on Governor's Harbour resulting in two stabbing victims.
We can report the first victim in this Family Island incident was stabbed four times in the back while the other was stabbed in the head. A suspect is now on the run from police, but this incident is expected to close any minute now.
A third stabbing was then reported in Ross Corner area, this time a female. We can tell you the young woman was brought to the trauma room via private vehicle where she reported she was attacked with unknown objects by two females. It is believe both suspects who are now on the run from police are known to the victim.
The incident occurred shortly after 5am this morning.

BP reports another online rape hookup incident
We can report the rape incidents have not stopped and we encourage young woman showing all at parties and clubs to stop it and stop it now as dangerous rapists are on the lose.
The first incident occurred in the Montagu Beach area around 3am in the morning. We can report the victim is a young woman who, following an online hookup, was overpowered by her assailant the area. The girl, we can report, was gang raped by two men, one believed to be a Jamaican national.
BP will withhold the names of the suspects in police custody.
We report yinner decide!