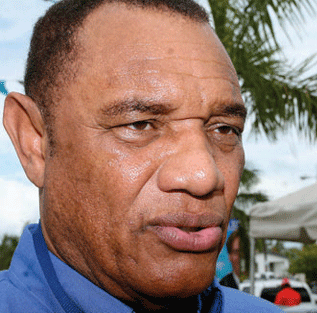 Nassau, Bahamas — It has come to our attention here at BP, that Perry Christie is back at his  silly and juvenile games. We are told that the South Beach Branch of the PLP supports Myles LaRoda as the candidate, however, Christie wants Cleola Hamilton.
BP hereby puts Christie on notice to do the right thing or we will return to our "Christie Sundays" again. Mr. LaRoda did yeoman's service in Elizabeth and his family has done much for the PLP over many years.
A resident of South Beach told us" if Cleola is all of that, why she doesn't go to Killarney and fight Dr. Minnis, who she has been vilifying for the last two years. We support Myles".
Christie should remember the blows we have landed on him in the past and we will turn our attention back on him if he proceeds to thwart the will of the people.
We agree with Ingraham when he said to Christie, "You have no shame Christie, you have been most neglectful, you have no shame"!