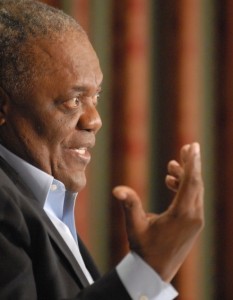 Re: STAVING OFF THE COLLAPSE OF THE INGRAHAM-LED FNM!!!
Early reports from the ongoing ENM meeting at Christ The King Auditorium in Freeport, Grand  Bahama pegs the attendance in the thousands as the overflowing crowds of concerned members stand outside hoping to hear the discussions between  FNM Leader Hubert  Ingraham and supporters of fired Minister of Housing Kenneth Russell.
This attempt to stave off the collapse of the leadership of the Free National Movement has every Council Member's full attention as they now seek to use the tools of democracy to correct the damage initiated by their autocratic leader,  Hubert Ingraham who in a heated moment fired the  High Rock  MP from his Cabinet post as Minister of Housing.
More to come…