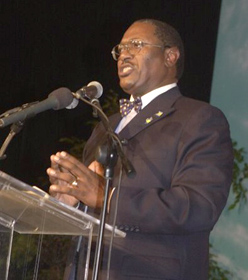 Statement
Bradley B Roberts
National Chairman
Progressive Liberal Party
On the passing of Alfred Jarrett MBA CMG
22nd May 2012
Today the Progressive Liberal Party mourns the passing of Mr. Alfred Jarrett, a Bahamian patriot, a faithful and fearless warrior and one of our country's foremost experts on banking, finance and economics.
Mr. Jarrett made tremendous contributions to the growth and development of the Financial Services Sector and domestic banking in particular; he was a strong believer in empowering Bahamians and a tenacious advocate of believing in Bahamians.
He served with distinction as chairman of both the Bahamas Electricity Corporation and the Bank of the Bahamas during the first Christie administration between 2002 and 2007.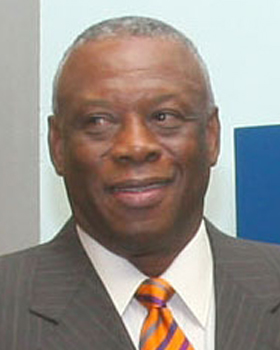 An ardent sportsman and a great fan of baseball, Al was a formidable force as short stop in his earlier years.
Mr. Jarrett was very vocal and painfully honest as he engaged in vigorous policy debates with friends and colleagues.
Few will forget Al's enthusiastic debates and strongly held beliefs on national television and radio. He entertained some, he angered some, but he enlightened all of us.
To the end he remained one of the PLP's strongest critics, but was one of the party's enduring pillars who worked tirelessly to advance the cause of the party he loved so dearly and served so faithfully.
On behalf of the Progressive Liberal Party, I express my heartfelt condolences to his loving and faithful wife Linda, his children, grandchildren, siblings and friends during this very difficult period. Our thoughts and prayers are with you.
May his soul and the souls of all the dearly departed rest in peace.