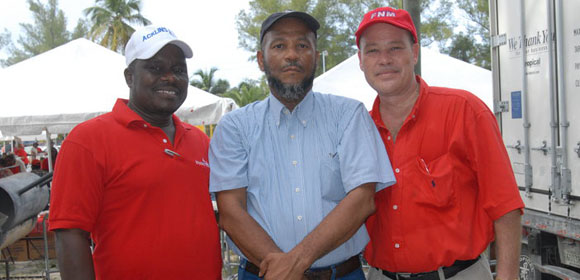 Branville McCartney may have misled the public of the Bahamas as we at BP have read communication confirming political activist Rodney Moncur shall be named tomorrow as the candidate for the Democratic National Alliance. We can also confirm Nicolus Jacques will be named the DNA candidate for Saint Cecilia, as reported by Moncur in Early September on the Hard Copy Show, hosted by Steve McKinney.
Many you would remember how the DNA presented the fact they will not run former recycled candidates on the Party's ticket. The public should note Jacques was a former CDR Candidate. Moncur was a former Worker's Party Candidate and Dario Terrelli , the DNA candidate for Blue Hills was also a former CDR candidate. The problem in the Bahamas is this, some people have very short memory, particularly persons in the DNA!
THE ANNOUNCMENT of Moncur and Jacques will be this Thursday Oct 27th, at the British Colonial Hilton's Governor's Ballroom at about 8 p.m.
We report yinner decide.
Read story below provided by the Tribune…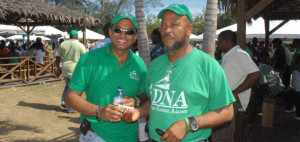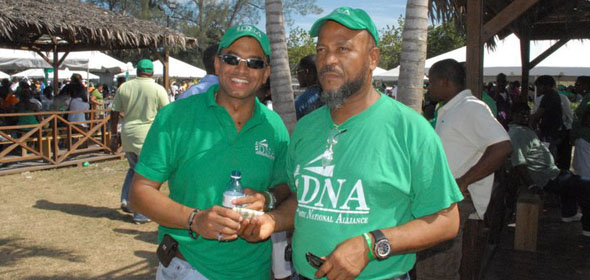 Published On:Thursday, September 08, 2011
By SANCHESKA BROWN
Tribune —

DESPITE his announcement through social networks and other media avenues, it appears that DNA member Rodney Moncur may have jumped the gun on proclaiming his candidacy for Bain and Grants Town.
While not dismissing the idea that Mr Moncur may indeed be the party's representative for Bain and Grants Town, party officials say no one has been officially nominated for that area.
The Tribune spoke with Mr Moncur yesterday who said he received a letter of nomination from the DNA, allowing him to officially run as their candidate in the next general election for Bain and Grants Town.
However, DNA leader Branville McCartney said the party has not officially announced a candidate for Bain and Grants Town.
"I really don't want to comment on the matter other than to say that we have not yet named anyone as the official candidate as the DNA in that area. Mr Moncur has been interviewed and went through the process like all candidates, but we have not named him as our candidate."
Mr McCartney says the party will officially announce its newest candidates for the DNA in the coming weeks. When asked if Rodney Moncur will be included in the batch of new aspiring politicians, Mr McCartney said: "I have no comment."
Mr Moncur said he knew of the party's decision to allow him to be a candidate for at least a month but held off on making the announcement until he received his nomination letter.
"I knew a few weeks ago, but was waiting until the right time to let people know. I have been running a soft campaign in the area for a while and I live there, so people in the community know me and respect me. I just got my letter a few days ago and I am honoured and proud that DNA is giving me this opportunity. The party has a process and despite what some people may think of me, I am still humble and I still have to follow the party's process like everyone else."
Mr Moncur says he believes he will win by a landslide and his first order of business is to clean up the garbage from Bain and Grants Town.
"As simple as garbage collection is, it has been very inadequate in Bain and Grants Town. I am going to change that. There is no competition for me. I will beat B J Nottage. Thousands of citizens have switched to the DNA. I can't even tell you the things people have been saying to me.
"The last time people were this fed up was in 1992 when the FNM won the election," he said.
"This is going to be revolutionary. We tried Mr Ingraham, we tested Mr Christie and now it's time for Branville McCartney and the DNA and I am a part of that."
Mr Moncur said he is now in the process of establishing his headquarters and producing a constituency manifesto that is mandated by the party.