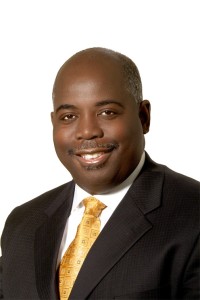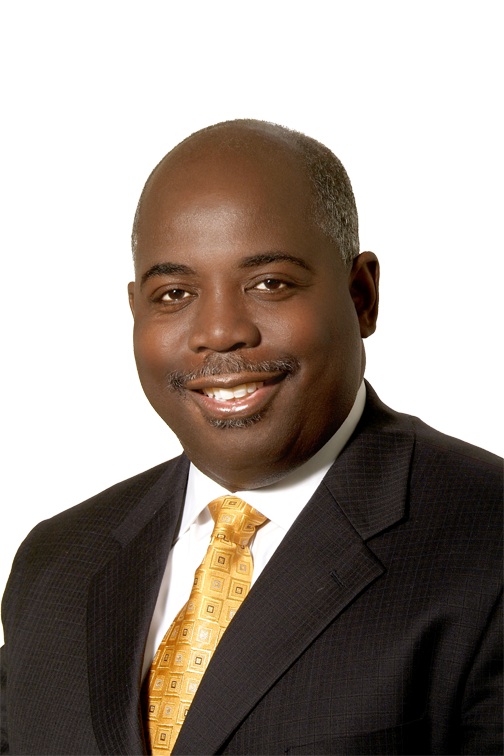 Remarks Rally – Freeport, Grand Bahama – day March 18th, 2011 – PLP Headquarters
Ohhhhhhh look at the People!!!
Grand Bahama We ARE READY NOW!!!
Mr. Party Leader, Rt. Hon. Perry Christie and Mrs. Christie…Parliamentary Colleagues and Bahamians all across the country and around the world…Goodnight!
Grand Bahama! Tonight I must confess that I stand here with a heavy heart!  
I am burdened by the suffering that you have been facing!  My mind is consumed with your concerns…your pains…your strife!    
Since I was here last, 200 more Grand Bahamians lost their jobs.  These Bahamians were more than likely the sole breadwinners of their homes. They provided the means by which their entire family ate.  Now their jobs are gone. The pain and suffering has gone up higher!  
In the face of the economic challenges that Grand Bahama is experiencing I would expect a good Bahamian government to do ALL in its power to ease the suffering of its people!    
I would expect a good Bahamian government to redirect the tax revenues that it collects from Grand Bahama to the people of Grand Bahama!    
I would expect a good Bahamian government to partner with the GBPA; not to antagonize them!    
I would expect a good Bahamian government to sit down with the business community and work with them to find ways to preserve jobs and lower the cost to consumers!  
I would expect a good Bahamian government to assist laid-off workers to use this time to re-tool and re-train!  
This corrupt government that cares more about greasing the palms of its rich supporters has done absolutely nothing!  
They have collected hundreds of millions of dollars in tax revenue from Grand Bahama and have given nothing back!  Where are the social outreach programs?  Where are the disbursements for housing, utility and food allowances?  Where is the hand that will help you to stand on your own feet?  Where is the plan to bring relief to Grand Bahama?  When I was here last I told you about the windfall the government is set to receive in taxes from the BORCO sale. How much of that will make it back to Grand Bahamians? Didn't Papa say, "WE GAT THE MONEY?"
On top of that, during the FNM government's term they have done little to work with the Grand Bahama Port Authority.  At one point, Papa even got into a war of words with Sir Jack!  Did this war help or hurt Grand Bahamians?   
Grand Bahama these are serious times and serious times call for serious leaders!  
This is no time to be playing politics!  This is no time to hold grudges. This is no time to allow your personal feelings to get in the way of the survival of our people!  This is no time to lose your head.  This is certainly no time to be reckless!  
You can't bad mouth a business person Wednesday afternoon, saying that, "He is not good for the Bahamas", claiming that they should not have been allowed to have a business and then THAT SAME NIGHT, Customs raids that business and expect people not to think that it was planned!  That is stupid!  It is the action of a man that is clearly drunk with power! He should be thrown out of the door!  Put outside the house and sent away packing; Grand Bahama…VOTE THEM OUT!
We need serious leaders; leaders who care more about people than they do themselves!  Leaders who are more loyal to their country than they are to their Party!  Leaders who believe in the people!  
The FNM asked the voters of the Bahamas to trust them. They campaigned on trust – A Matter of Trust. It appears that the voters did trust them. Trust however works both ways. How can you trust someone who doesn't trust you? They do not trust you to:  
         1. Run BTC
         2. Head URCA
         3. Head HR at URCA
         4. To Be the Director of Works
         5. To be President of COB
         6. To Head the Department of Public Prosecutions or
         7. Build roads
 
A matter of trust they say? TRUST MY FOOT! Auntie in Cat Island Always use to tell us, Boy, ya can't TRUST a LIAR!   
Grand Bahama…VOTE THEM OUT!
People now often like to say there is no difference between us in the PLP and them fellas in the FNM.  They like to say that we have more in common than apart.  There is a difference though and a mighty strong one at that!   
– The PLP believes in the Bahamian people!  – The PLP believes in people over things!  We believe in education over roads and in Bahamianization over garage sales!  This you can count on!  This you can take to the Bank!  This you can set your clock to: Perry G. Christie and the PLP care about you! Our Party always puts ordinary Bahamians first! We will always listen when you speak!     
All this foolishness that the government has done would have never happened on our watch!  Not a day like it!    
A PLP government would NOT have fired ZNS workers and civil servants during a recession!   
We would not be about the business of shutting off the electricity of thousands; so school children cannot do their homework.  
A PLP government would NOT cut funding to the Loan Scholarship Scheme yet spend over $200 Million dollars on roads!   
A PLP government would NOT have raised taxes on the poor and then give concessions to the rich!   
A PLP government would NOT hurt farmers and slash the grants like the FNM did to farmers all over the country!
A PLP government would never kill the middle class and ignore the cries and the pleas of the people!  
A PLP government would NOT have done these things because of its central belief: A GOVERNMENT MUST SUPPORT THE PEOPLE! 
A government is supposed to help you when you getting mash up! It ain't supposed to mash you up more!  A government is supposed to give its people first opportunity; not deny them in favour of foreigners!    
This is what separates us from them!  We are for Bahamians!  Bahamians first!  
Grand Bahama…I SAY VOTE THEM OUT!
As I close tonight, I want to say one last thing to you.  Grand Bahama…listen carefully.  There are moments in the life of a country that go on to define it for years to come.  There are single moments in time that forever shape the future.  Our moment is NOW!  We are facing what is perhaps the most important fight since Majority Rule and Independence!  We are fighting to maintain control of this country and economy for Bahamians!   
This is our moment Grand Bahama!  This is our time to act!  We need you to save our Bahamas for the next generation of Bahamians!  This is a movement Grand Bahama that is beyond PLP vs. FNM, race colour or creed. This is a battle as Sir Lynden once said, "For the soul of our Nation!   
Join us!  Come with us!
Go to out and register to VOTE!
BE BRAVE GRAND BAHAMA!
Show them this is now PLP COUNTRY!!!!
Vote for your future!
Vote for your country!
Vote for your children!
Vote PLP!
PLP! PLP! PLP! God Bless and Goodnight!