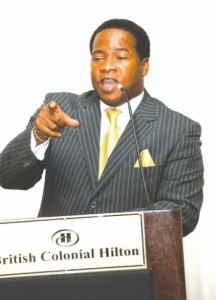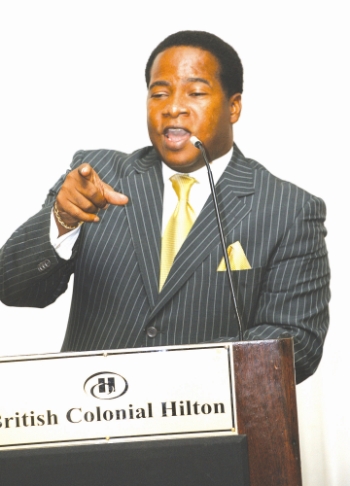 Nassau, Bahamas — Bahamas Press is reporting the formal arrest of a major political figure.
Sources have just confirmed to Bahamas Press leader of the Peoples Deliverance Party, Paul Moss, is now being questioned by police for allegedly being in possession of an illegal firearm.
According to the source, Moss was formally stopped in a RAPID STRIKE roadblock last night, when police discovered the shotgun in his possession.
According to the source, Moss confirmed to police the license of the weapon, however, detectives uncovered that the weapon had failed to be registered for the past two years.
Police are at this hour verifying information with the license department and from the looks of things it does not look good.
The PDP leader will be arraign in the gun court today at 2PM…
Meanwhile, Bahamas Press is also reporting Cabinet was suspended this morning. Tuesday after a long Cabinet Break, there was no Cabinet this morning.
DRUG ENFORCEMENT OFFICERS MAKE DRUG ARREST
Officers of the Drug Enforcement Unit arrested a male after a quantity of suspected marijuana was found inside his home. Police reports indicate that shortly after 1:00pm on Monday 13th June, 2011 officers of the Drug Enforcement Unit executed a search warrant on the home at Fox Hill Road south and uncovered from a suitcase a quantity of suspected marijuana. The 33 year old male, believed to be Jamaican national, was taken into custody. Active police investigations continue.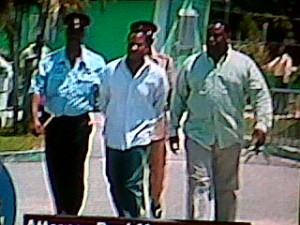 POLICE IN NEW PROVIDENCE ARREST 112 PEOPLE AND ISSUE 324 TRAFFIC CITATIONS OVER HOLIDAY WEEKEND
Officers of the Royal Bahamas Police Force continue to remain steadfast to the cause in making this Bahamas a safer place to live, work, visit and play. During the holiday weekend officers arrested one hundred and twelve (112) people, ninety-eight (98) adult males, six (6) adult females and eight (8) juvenile males for offences such as: Murder, Attempted Murder, Possession of unlicensed firearm, Possession of Dangerous Drugs, Threats of Death, Unlawfully carrying arms, Extortion, Loitering, Causing Harm, Shop breaking, Armed Robbery and Conspiracy to commit armed robbery.
Special operations conducted by the Central Division, Southern Division and the Central Detective Unit contributed to this record breaking number of arrests. Officers from throughout New Providence also cited three hundred and twenty-four (324) drivers for various traffic infractions and placed two hundred and seventy-four (274) matters before the Magistrate Courts. Some of the offences for which motorist were cited include: failing to stop in obedience to the traffic light, Unlicensed and Uninspected vehicle, Driving on a Closed Street, Failing to keep left, Insecure Load, Failing to notify change of ownership and Failure to have windows of transparent view.
GRAND BAHAMA POLICE ARRESTS 21 PEOPLE DURING HOLIDAY WEEKEND
During the weekend police on Grand Bahama arrested twenty-one (21) people, eighteen (18) adult males, one (1) adult female and two (2) juveniles males for various offences which include: House-breaking, Stealing, Causing Grievous Harm, Disorderly Behavior, Stolen Vehicle, Receiving, Unlawfully Carrying Arms, and Vagrancy. Two (2) of the males arrested were for Outstanding Warrant of Arrest issued by the Magistrates' Courts.