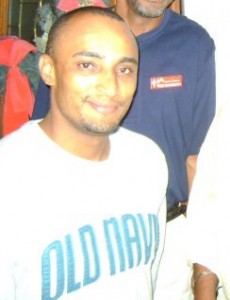 Roses, Long Island — Another battle in the FNM is brewing at this hour, and it proves the word defeat is being felt already in the Long Island seat where Larry Cartwright is the MP.
FNMs against Larry tell us they are prepared not to go to the polls in this upcoming election if the FNM MP is on the ticket.
The group of FNM we are told is preparing a letter to be delivered to the central council of the Party in hopes to agitate the leadership to drop Larry from the race. BP has learnt a committee of one, PAPA, operates the Candidates Committee of the FNM!
We are further told just a few weeks ago, Papa told Larry, "do not move" out of his Long Island seat, and that he wants him to run again.
That decision by Papa we understand, have angered Long Islanders, who believed they are being punished by the FNM leadership.
Meanwhile, a gang of FNM top generals on the island is encouraging young Long Islander, Brad McPhee, to cast his lot as an independent candidate.
McPhee, himself a staunch FNM, appears to be falling for the bait and if successful, his entry could upset the apple cart and force a second major political fight within the camp of the FNM; for a seat now held by an incumbent.
Another seat where an incumbent is being forced out is in North Eleuthera, where three FNM hopefuls are telling Alvin Smith to GO as they are actively campaigning on the ground for the nomination.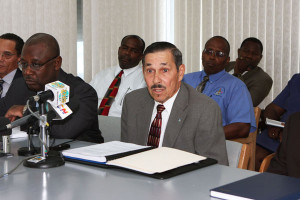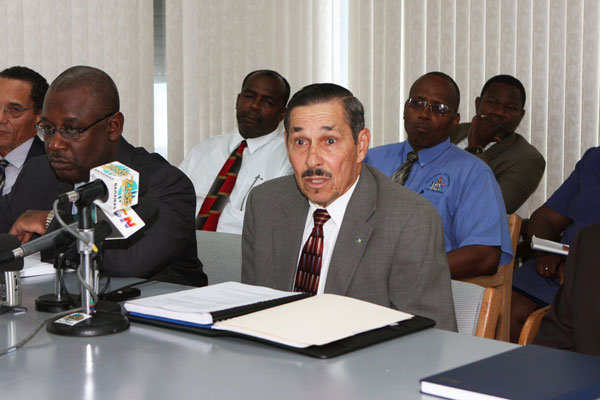 During the Long Island Regatta weekend, BP/Cardiff polling on the ground concluded some 65% of diehard FNMs on Long Island support McPhee as their candidate.
BP has learnt FNM Council representative on the island, Shervin Smith, has thrown his support behind Mcphee as the FNM standard-bearer in the upcoming elections.
Other diehard FNM supporters such as, Sandy Carroll from Roses, Sandy Knowles from Grays, Neily Cartwright from Deadman's Cay, Kenneth Cartwright from Jerry Wells and scores of young FNMs on the island are in support of McPhee.
Meanwhile we understand the young FNM hopeful [Mcphee] is on the ground knocking door to door collecting FNM support, and has already organized seed money to open branch offices in Simms and Deadman's Cay.
"If we are going to support the FNM this time around, we want a new candidate. We will reject Larry Cartwright if Papa sends him back to us. We to want change here on Long Island and if we must get it by electing a PLP, we will," a Long Islander said.
Meanwhile, PLP Rock Star candidate, Alex Storr, has fast tracked his chances of becoming the next MP for the island by rolling out his plans to deliver water to the locals. "Storr is the man to watch in the race for the island, as he has rolled out his machine on the island months ahead of any FNM opponent," an Long Islander said.