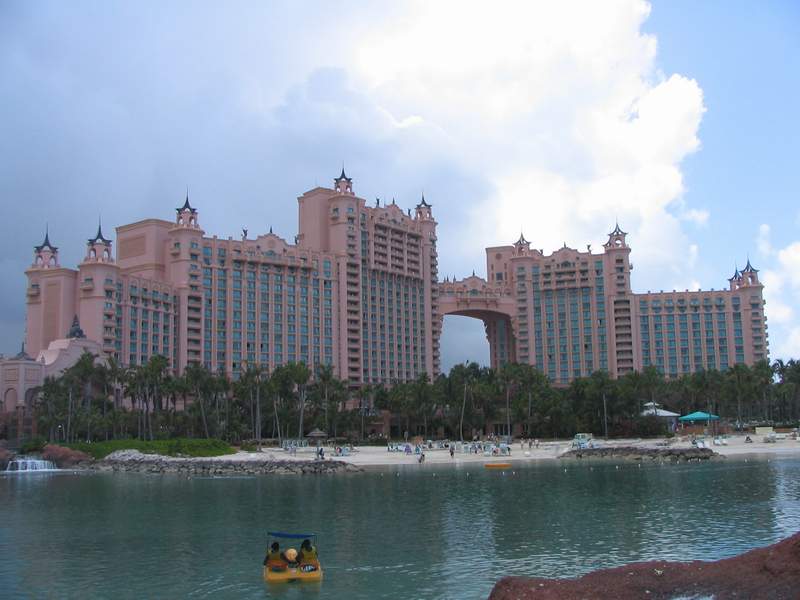 Paradise Island, Bahamas: Breaking news now coming into Bahamas Press from Atlantis Resorts today is confirming that managers at the resort have been advised with IMMEDIATE EFFECT, to accept a two week suspension of their labour WITHOUT PAY!
One manager contacted Bahamas Press angered by their instructions, suggested that, "This is the height of UNFAIRNESS now being committed by the resort."
Members of the WUTLESS Media weeks back boasted a LIE that there was a busyness at the Atlantis Resort following the announcement that Miss Universe will be hosted at ATLANTIS in August of this year. One WUTLESS reporter went far and suggested that "scores of new employment would begin for workers terminated at the resort just before Christmas last year."
However despite the season of Spring Break, and the coming of the Miss Universe Pageant to the Bahamas, one WUTLESS MEDIA spun more LIES in its WEB OF DECEPTION FOR INGRAHAM, and suggested Tourism was up by 8%. When even the Minister of Tourism noted in the Senate that land arrivals were down by 18% in January.
The news now coming out of Kerzner's Resort tells the true picture of the challenges facing the tourism industry. No wonder the 'TOILET PAPER' is keeping its few readers busy with Sir Lynden for the past two weeks now. DEFLECTION, DEFLECTION, DEFLECTION!!!
In a Feb. 11th post on this website, Bahamas Press asked the question, "Will More Workers Go Home At Atlantis?" (https://www.bahamaspress.com/?p=2889). The post was sparked after Bahamas Press got word that Atlantis was in LOCK-DOWN talks with the Prime Minister Ingraham and the Minister of Labour Dion Foulkes. Within hours after our post, the president at the resort was up on ZNS suggesting that this is not the case, however he did not rule out the possibility of more layoffs at the resort.

MANAGERS AT ATLANTIS' ARE NOW BEING SENT HOME WITHOUT PAY FOR TWO WEEKS. BOY INGRAHAM YOU BETTER GET THAT UNEMPLOYED BENEFIT READY QUICK, CAUSE LOOK LIKE MORE BAHAMIANS HEADED FOR THAT UNEMPLOYMENT LINE!
WHERE IS THAT WUTLESS MEDIA NOW? THEY HAVE NO SHAME!~