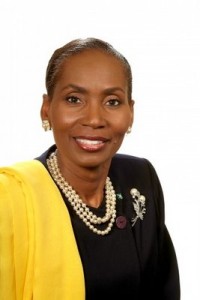 PRESS STATEMENT By Pleasant Bridgewater : As I stand here today, the words of an old familiar hymn ring out in my mind, "To God be the glory, great things he has done".
Today's proceedings mark the conclusion of what I term the greatest nightmare of my life.  Almost two years ago, I resigned from the Honourable Senate to focus on my defense.  At that time, I declared my innocence.  Today, I again maintain and declare my complete, absolute and one hundred per cent innocence.
At this time I would like to pause and acknowledge some persons who have stood by me.  I am most grateful to my family, especially my parents, for their love and unwavering support.  Thanks Mom and Dad.
I wish to thank the countless prayer warriors and prayer partners from all over the world – Africa, America, Canada, Australia, Turks & Caicos, Asia, England, Europe, Trinidad and in fact the entire Caribbean and of course the thousands of Bahamian people – I love you and appreciate you.  I also offer my sincere appreciation to the various churches beyond any denominational divide.  I wish also to thank some very dear friends (you know who you are) and the few loyal staff who remained with me throughout this entire ordeal; many thanks for believing in me and holding me up over the last 19 months.
I offer my sincere thanks to my legal team, Mr. Murrio Ducile and Associate and Mr. Wayne Munroe and Associates, for their excellent representation and ensuring that the matter was concluded.
I must add that I am deeply saddened that the Travoltas had to endure the pain at the loss of their son.  It is my prayer that they will be able to bring closure to this sad chapter in their lives and open a brand new one, filled with joy and peace.
This the Lord's doing and it is marvelous in our eyes.
Free at last!! Free at last!! Thank God Almighty, I am free at last!!!