Pastor Simeon Outten On Escalating Crime and Bail For Killers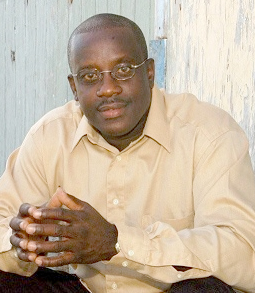 By Pastor Simeon Outten
As Pastor of New Life Ministry on Grand Bahama, a Gospel Recording Artist, and a citizen of our beloved Bahamas, I wish to state publicly that I am absolutely devastated to know that someone is charged with killing my brother, Christopher Outten, back in February of this year in West Grand Bahama, and within weeks me and the accused are on the gas station line getting gas.
I am confused and concerned and I believe this is why these persons are able to feel comfortable doing the same thing over and over again.  Multiple suspects were charged before the court for my brother's death and two of them since being granted bail have been back to court for attempted murder.
The judicial system in the Bahamas is failing us.  I call on the Government and the official Opposition to join forces, use the power which we the people have given them, and increase the required amounts for alleged killers to get bail.  I am of the view in consideration of the escalating spree of serious crime throughout our once peaceful Bahama Land, accused murderers should be given a one million dollar cash bail.
Radical times call for radical solutions.  Criminals are walking the streets terrorizing hard working productive residents and our visitors.  They are literally destroying families, tarnishing the reputation of our nation globally, and laughing at a weak court system.  The Royal Bahamas Police Force is doing its job.  Our dedicated Police Officers are in fact doing brilliant detective work and capturing the culprits.  Sadly, within days, dangerous criminals are back on our streets celebrating what has become a 'cake walk' to get bail.  The Government cannot continue to fail us in this regard.
I call on my brothers and sisters and colleagues who make up the Bahamas Christian Council to demonstrate the same energy, outrage, and powerful campaign executed against gambling.  We waged an all out war against gambling, why cant we give the same fight to change the ease in which killers get bail and return to our streets.  The Commissioner of Police is doing an excellent job, but God knows he needs the support of legislation and the people of the Bahamas generally.
I seek justice for all, and as a tribute to my late dear brother, Christopher, I will fight to see the increase for bail with every ounce of life the good Lord has granted me.