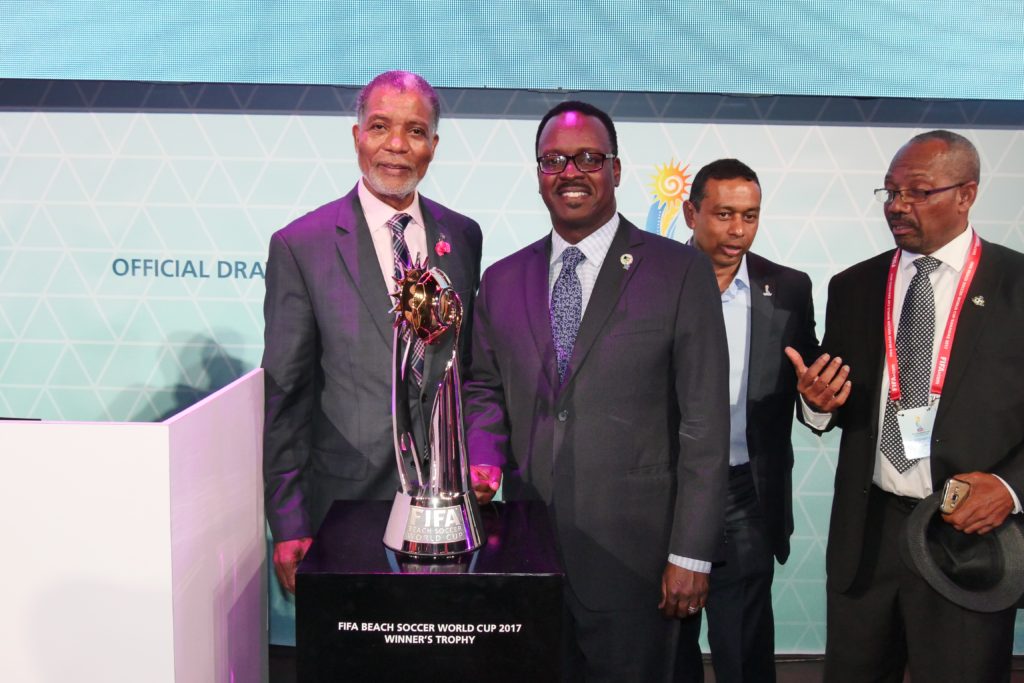 Nassau, The Bahamas. March 2, 2017. BTC is the official telecommunications partner for the upcoming FIFA World Cup Soccer Games which will be held in The Bahamas in just a few weeks.
CEO Leon Williams said, "BTC is deeply rooted in its community initiatives. Late last year, we announced our sponsorship for the upcoming FIFA games. Not only are we partnering with FIFA for the games, but we have also invested over a quarter of a million dollars in communications infrastructure at the stadium. This will ensure that patrons that attend the event will have seamless connectivity as they watch the games. We are committed to doing all that we can to propel the country forward."
The FIFA World Cup Beach Soccer Games will be held from April 27 – May 7th. BTC was also a partner for last week's CONCACAFF qualifiers.