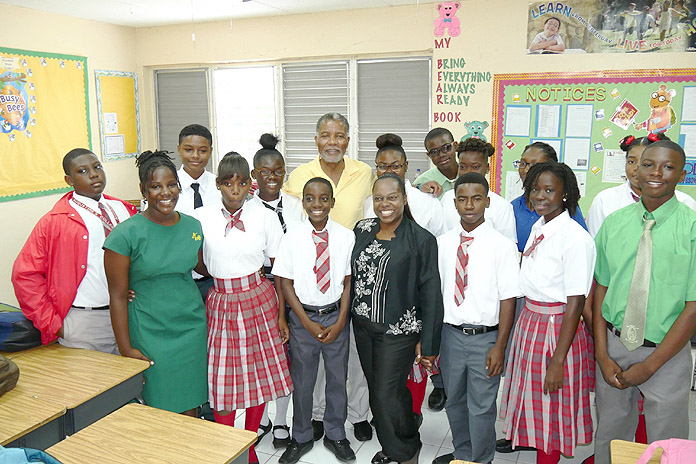 Nassau, The Bahamas. November 13, 2016. H.O. Nash Junior High School received top awards during the recent Bahamas Junior Certificate (BJC) examinations. BTC shared in this occasion with the school, recognizing the outstanding accomplishments of the students.
BTC CEO, Leon Williams encouraged students to be the best, and spoke from the school's theme for 2016 "D.I.V.E" daring the students to be different and innovative in order to achieve excellence. Williams also noted that, "BTC has been a corporate sponsor to H.O. Nash for many years and we will continue to ensure that we keep the school on the cutting edge of technology. We are proud to say that we have placed fiber services at the school."
In addition to providing fiber services, BTC also outfitted the school's computer lab with fifteen brand new computers. Each of the fourteen over achievers in the BJC examination received mobile phones and a gift pack.
The two top achievers Christa Petty and Carmetta Barry, received laptops and BTC branded backpacks. These top achievers, also held the highest national results in the BJC examination.
H.O. Nash Junior High School has been adopted by BTC for more than two decades. Recently, BTC provided the school with a bus and funds the school's Marching Band.