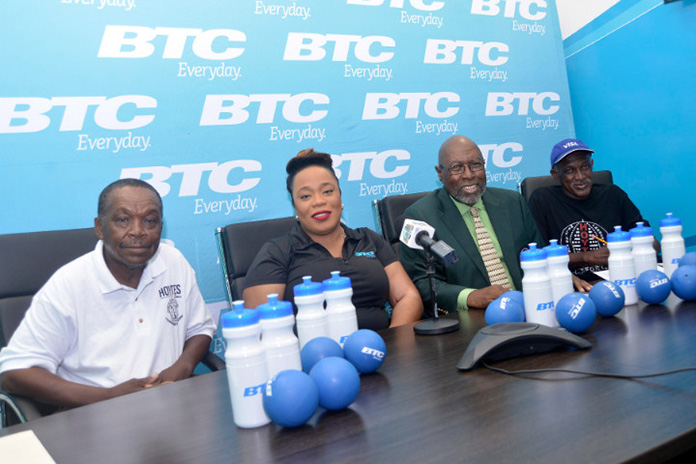 Freeport, Grand Bahama – BTC has signed on as the title sponsor of this year's Hoytes Labour Day Basketball Classic. Now in its eighteenth year, the annual tournament will see as many as twenty-four teams, estimating anywhere from three to four hundred children, coaches and parents descend on Grand Bahama for the long holiday weekend.
Teams will travel from Nassau, Bimini, and Abaco to compete against local Grand Bahama players for bragging rights and a trophy on the court of the St. George's High School Gymnasium. Tournament Director Sharon 'the General' Storr said games will be played in a round-robin style, and stop time will prevail in all circumstances. "The entire schedule is geared towards encouraging as much activity as possible for each participating team, a minimum of 3 games each."
With over three hundred children playing Fred Sturrup, Grand Bahama Sports Promotion AssociationPresident, helped coordinate support from corporations to make this event come to fruition and continue to grow and build its success. "We are thrilled to have BTC on board," said Sturrup. "They are at the forefront of supporting sports, culture and the youth in our country – it would be strange not to have them with us as partners."
Keen to support this event, Northern VP Eldri Ferguson-Mackey, commented "that this tournament huge numbers show not just a testament to the athletic talent that continues to come out of our islands, but also an indication of the incredible sports leadership and development that continues to nurture these talents."
"BTC has remained at the forefront of showcasing, supporting and helping to develop that kind of talent particularly in our young athletes and so it made sense for us to partner with organizers this year," said Northern VP Eldri Ferguson-Mackey. "We look forward to this tournament's success and hope that next year we can be part of making it even larger and better for Grand Bahama."
Gladstone Moon Mcphee, the organizer and founder of the event, has been a fixture in the Grand Bahama Sports Community for decades, having personally overseen the training and development of scores of talented players like well –known Jonquel Jones, playing for the Connecticut Sun in the WNBA.
"This year's competition will kick off on June 1 – 4th coinciding with the annual Labour Day Holiday and provide residents with a prime opportunity to fully support the event which is also receiving government buy-in from newly appointed Minister of Youth Sports and Culture, the Hon. Michael Pintard," said McPhee. "On the last day, we take all and sundry down to West End," he added. "This is a time for us to showcase the West and for players to also enjoy some of their out-island culture and our great country. I invite everyone to join us."