Students for February & March Recognized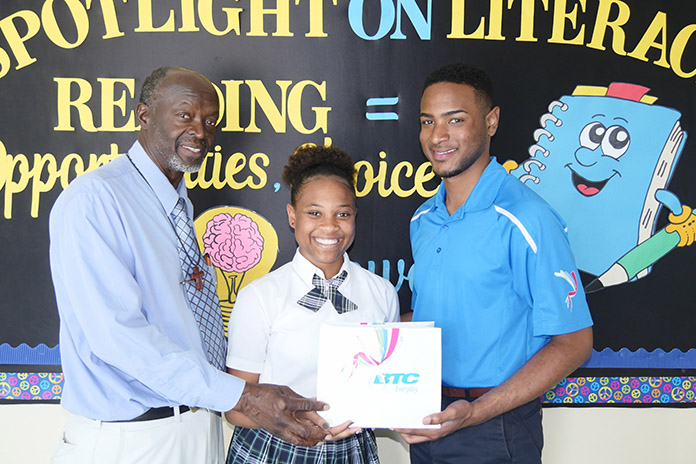 Nassau, The Bahamas. May 11, 2017. Each month, Doris Johnson Senior High School recognizes three students from each grade level. BTC remains committed to youth development and partnered with this institution to encourage young Bahamians to strive for academic excellence.
The trio – Larisee McPhee, Kervisa Rolle, and Zyre Rolle – were acknowledged for their scholarly efforts during the month of February. Meanwhile, Lovejeihnie Roberts, Dontanae Davis, and Chakeil Brown were highlighted for their meritorious achievements during the month of March.
"We are satisfied that this program has helped to make significant changes at Doris Johnson. In addition to the Student of the Month program, we are also working on technological advancements on the campus," said PR Manager, Indira Collie.
All six students received a mobile phone and cash as their incentive. "I feel great to be recognized as Student of the Month. I have always wanted to receive this award," said Dontanae Davis.