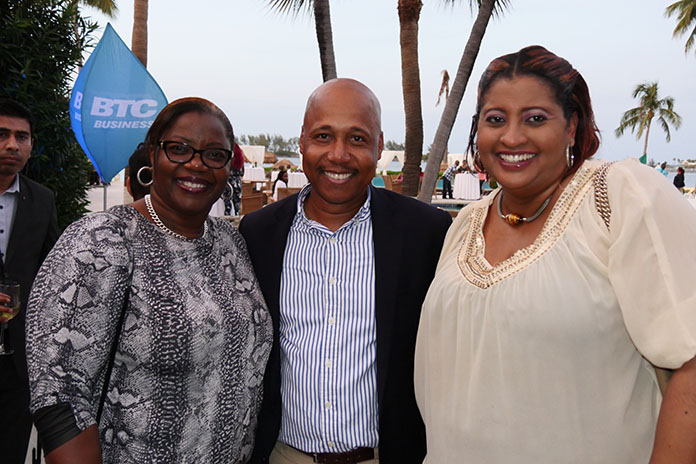 Nassau, The Bahamas. April 3, 2017. BTC held its monthly power mixer event with its business customers last Friday. At the event, the business team treated clients to a sneak peak of new products and services.
Carlyle Roberts, Vice President for Business said, "Our business customers have asked us for a number of special plans. One of them was a plan that included roaming. So today, we're proud to unveil our "Roam Like You're Home" business option. The plan includes free incoming calls and the lowest talk, text and data rates."
At the event, customers were able to experience the virtual reality of the Samsung VR gear and also touch and feel the new Samsung Galaxy S8 device. "We've had numerous requests for the new S8 device and we will be offering the Samsung Galaxy S8 at the end of the month at special rates for our business customers."
BTC will be unveiling a new suite of new "limitless" plans for its business customers over the next few days. April's monthly mixer was held at the British Colonial Hilton.