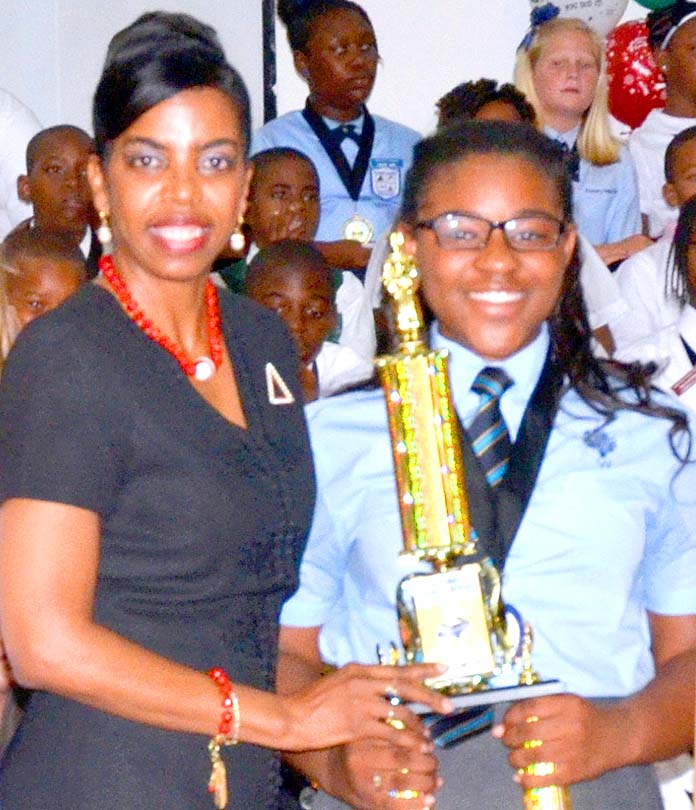 Nassau, Bahamas. June 7, 2016. BTC recently presented a scholarship to Latajha Beneby, the first runner up in the 2016 Bahamas Primary School Student of the Year. Eleven year old Latajha, was one of one hundred and ten nominees in this year's competition. She is a student at Windsor Preparatory School and has maintained a cumulative grade point average of 3.99.
BTC CEO Leon Williams said, "We are so proud of Latajha and all of the students that participated in this year's program. Latajha's success is indicative of the bright future of our country. BTC was happy provide a scholarship to Latajha and we wish her all the best in high school."
Latajha was described by The Bahamas Primary School Student of The Year Awards Program as "a polite, kind, creative and well-mannered young lady."
BTC has been a supporter of the Bahamas Primary School Student of the Year Awards Program for several years. Additionally, BTC also maintains a four year scholarship program at The College of the Bahamas, providing ten scholarships for deserving students across the country.