BTC set to give-a-way over $500,000 in cash and prizes this holiday!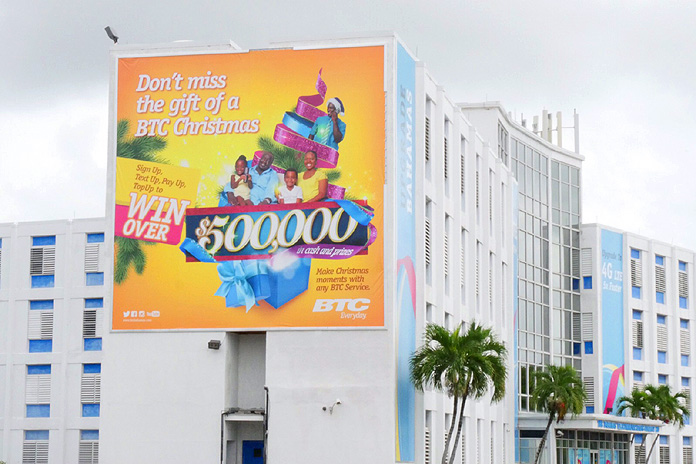 Nassau, Bahamas – BTC is set to declare "war" on the competition in what is being described as a new era of telecommunications liberalization, Chief Executive Officer of the Bahamas Telecommunications Company (BTC) Leon Williams announced last month.
The big move will mean that BTC is delivering Landline, Mobile, Internet and now television service to thousands of customers across the country!
The move turns BTC into what a real "Quad Play" telecommunications provider should look like as they "TURN US ON!"
According to the CEO, "Quad Play" will begin with the launch of its Internet Protocol Television (IPTV) service with Flow ToGo features in Bimini this month. The southern islands are set to receive this service next before BTC launches this product in New Providence, termed the "final battleground", where clients will know what it really means to TURN US ON! In its package of television, the national broadcasting corporation, ZNS, will not be left out.
The big move coincides with BTC's powerful $500,000 holiday give-a-way promotions, which includes a home along with mobile devices, services and CASH PRIZES. The launch asks the question what is the competition doing or perhaps begs the question: Do they even exist?!
Making the announcements at the Island House Hotel near Lyford Cay, Mr. Williams reminded us how BTC is a global trendsetter. "We will also be providing what we call Flow ToGo – that is, the ability to watch television on your cell phones. We do not intend to go and deploy the network without having the Parliamentary channel and ZNS added in. We basically ingested it, tested it, and coming to you soon you will see Flow ToGo; you will be able to watch it as part of a companion service to our IPTV."
All we at BP say is this – JUST TURN US ON BTC!
We report yinner decide!