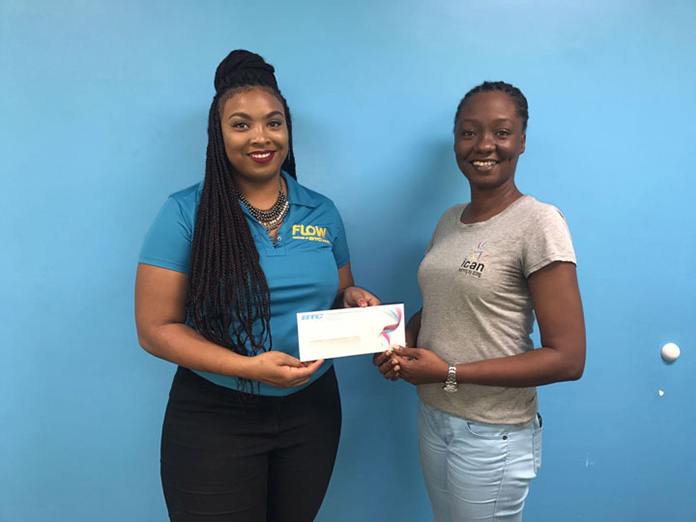 Nassau, The Bahamas – BTC has partnered with the "ICAN" Community Limited to host the SMART² Summer Initiative for kids. The telecommunications company donated $5,000 toward the cause. BTC's contribution will sponsor 20 students registered for the program.
The organization has been in existence since 2006, and generally facilitates children from ages 6 to 16. It was designed to curb the academic and behavioral regression sometimes experienced over the summer break. Their mission includes encouraging curiosity and a desire for learning through the use of meaningful materials and activities that promote interest, interaction, exploration and understanding.
ICAN's Executive Director Tehranique Darrell said: "We are excited to start our new partnership with BTC! It is always encouraging when corporate sponsors remain engaged and committed to community development!"
BTC's CEO Leon Williams said. "School has now ended and our students need options for positive and wholesome activities. The ICAN organization has been offering a non-profit service to our communities for eleven years now. We are happy to support this program. Almost fifty students will benefit from this structured summer camp."
ICAN has partnered with H.O Nash. Darrell said that they hope to expand during "Term 1 2017" to Albury Sayles Primary School. Currently, 48 students are registered and 33 students are on the waitlist. SMART² Summer will be presented in 2 and 3 week sessions starting July 11th-28th.Subject areas covered will include Science, Math and Reading Technology (SMART).
The program continues July 31st through August 18th with Sports, Math and Reading Techniques (SMART). Kids will be allowed choose from Flag Football, Martial Arts, and Chess. Both sessions also include hydroponic farming as a part of ICAN's economic empowerment and sustainable food sources program, "iEmpower". Junkanoo craft workshops will also be available as a part of their art program called "iCreate".
ICAN kids will also engage in a STEM (Science, Technology, Engineering, and Math) project designed by the BETA Team (a group of professional engineers)."
This year Ican also intends to introduce Core Programming (Literacy and Numeracy) and Satellite Programming to their kids.
Darrell said, "ICAN employs "AutoSkill" which is an online research-based software program that supplements and reinforces key reading and math concepts introduced in the classroom and provides students with an opportunity to practice while remaining engaged with tailored learning programming. "Autoskill" develops proficiency by focusing on conceptual understanding, computational fluency and strategic competence across subject areas. In order to ensure constant engagement and participation ican offers satellite programming in Agriculture and Farming (sustainable food sources), Art and Economic Empowerment"
If you're interested in enrolling any of these camps, you can contact Tehranique Darrell at icancommunitybahamas@gmail.com.