BTC provides information on its special summer roaming campaign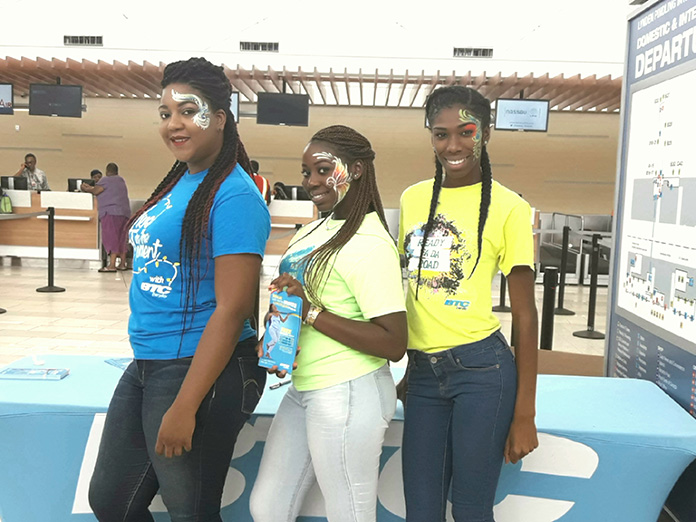 Nassau, The Bahamas. June 26, 2017. BTC is hosting a special "Happy Hour" in the Lynden Pindling International Airport every Friday to promote the "Roam Like You're Home" summer campaign.
The weekly event includes music, face painters, photo booths, and BTC novelty items in the domestic terminal of the airport. Chief Marketing Officer, Janet Brown said, "We wanted to do to show our appreciation to our customers and to remind them of our roaming campaign. Every Friday in June we have been in the domestic terminal along with the airport team and next week we'll tackle the international terminal."
The promotion is scheduled to continue every Friday until the end of July. If you're travelling this summer, you can check out the BTC Happy Hour table to get all of the details on how you can use your BTC mobile phone while on vacation.