The leading telecommunications provider continues its support to culture and sports!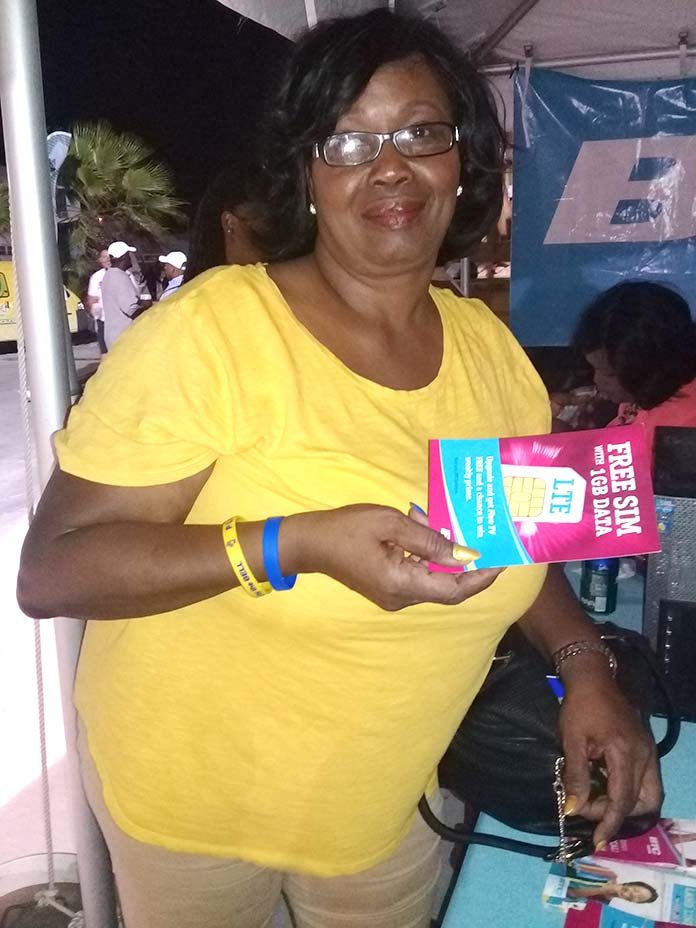 Nassau, The Bahamas. May 1, 2017. Talk about being in the right "sport" at the right time – the 64th annual National Family Island Regatta! This BTC sponsored event will definitely be talked about for a long time by regatta lovers, sailors and visitors.
According to Sophia Hart-Rolle Senior Manager for Exuma, Ragged Island, Rum Cay & San Salvador, "BTC's sponsorship of the National Family Island Regatta is just one of the partnerships that we have in Exuma. Regatta is perhaps the major sporting and cultural event in Exuma that attracts people from all over the world. Events like these foster camaraderie among the sailors; brings economic benefits to the island and it just simply offers a time for clean fun".
Mrs. Hart-Rolle continued, "We are cognizant of our responsibility as a corporate citizen, we don't just do business here, we live here. We are a part of the community. Wherever we can, BTC gets involved."
Commodore for the National Family Island Regatta, Danny Strachan thanked BTC, who has been one of the longest corporate sponsors for the regatta committee. "BTC is always happy and prepared to assist us and we are always so grateful. We have always had a great relationship over the many years. We are thankful for corporate sponsors like BTC, who continue to keep this priceless jewel we call the National Family Island Regatta going strong," Strachan said.
Regatta lovers such as Jabaron Rolle were quick to say that BTC could not have chosen a better spot for their booth as it was accessible for persons like himself who needed to top up and add data. "For a person like me, I love to "Snapchat" and talk and somehow I always end up using all of my data but at the regatta site I had no worries as a BTC booth was right there for me to keep on "Snapchatting"."
Crystal Duncombe was also excited to see BTC's presence at the regatta. "I was happy to replace my phone right here at the regatta site," she said. BTC is always surprising its customers.
BTC looks forward to participating in the other upcoming regattas.