PM Christie branded the opposition as the Fake National Movement and told residents to MOVE FORWARD WITH THE PLP!!!!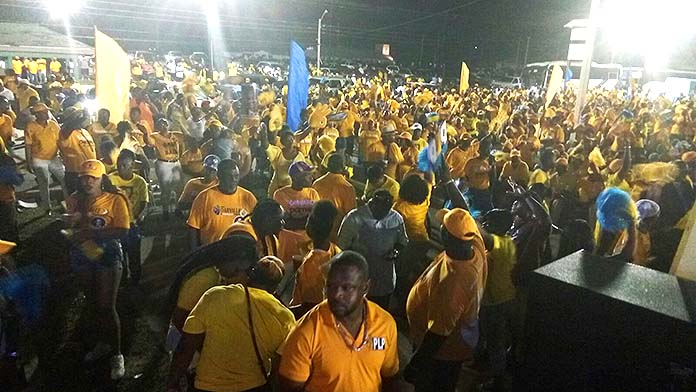 Freeport, GB – And so the Newspapers have aborted coverage of all the PLP ground events last night. They carried nothing about the $200 million signing announced by the PM for East Grand Bahama.
The bombshell confirmed that by today Prime Minister Christie will lead a delegation for the signing of the Carnival Cruise Port. The development will create hundreds of jobs for Grand Bahamians and stimulate the growth of new business ventures in the tourism and tour sectors of the economy.
The announcement was given by Mr. Christie at a mega PLP event in the Eight Mile Rock community of Pineridge. The announcement came with loud celebration as the PLPs danced into the night.
Meanwhile PLP viceroy Philip Brave Davis hit the southern Bahamas in the communities of Cat Island and San Salvador in rallies that were the largest events on those islands since the campaign began. Almost every vehicle on San Salvador lined the road to greet the DPM to the BRAVE community which is certain to deliver another victory for the PLP.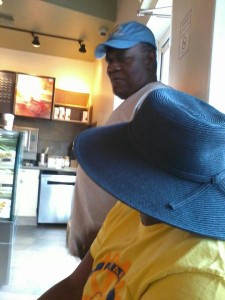 But while the PLP discussed the future for all Bahamians, the FNM welcomed back to the stage former Prime Minister Hubert Ingraham in their North Abaco rally event. Mr. Ingraham brought no new message to the country but told old stories like Hansel and Gretel. It was a disaster.
The move is to give some attention to the FNM as the days count down to the General elections. However, the sad reality is that Ingraham is old news and, as we remembered yesterday through a whatsapp video, confirmed how he takes the credit for delivering the Chinese to the Bahamas.
Boy, I tell ya, if you don't laugh you will cry!
We report yinner decide!