Hundreds turn up for Company's job fair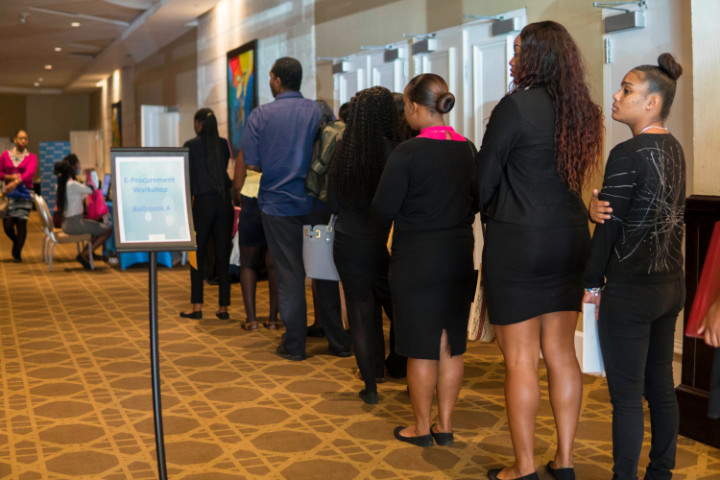 Nassau, The Bahamas – BTC continues to expand its reach and accessibility to products and services. This year, the company will continue its efforts to roll out broadband and its advanced IP television product, FLOW TV, nationwide. Additionally, BTC aims to place "big business tools in small business hands", and make communications services easily accessible to small business owners throughout the country.
To make this all possible, BTC is augmenting its salesforce, recruiting a crew of exciting and energetic team members. The goal is to expand the company's reach and deliver products and services right to the doorsteps of our customer's homes and businesses. More than five hundred hopefuls showed up this morning, ready to be considered for a spot on the sales team.
BTC's Chief Executive, Dexter Cartwright said, "Over the last several months, we've continued to invest in our network, enhancing our broadband and television products. The demand for broadband and FLOW TV has grown exponentially, and we are continuing our aggressive agenda to deliver these products and services throughout the country. During our two day recruitment session, we intend to on-board a number of lively and energetic professionals as we enlarge and broaden our reach. I must say that we were impressed by the turnout and the calibre of candidates presenting themselves for consideration today."
Hopeful candidate, Marvin Rolle said, "I'm a people's person and I would really like to get this job. I have a lot of experience in customer service and I think that this will be a good fit for me."
The BTC Job Fair started today and will run again until 3pm on February 2nd at the Melia Hotel. Interested persons should bring their current resumes and be prepared for an interview.