Students raise awareness in Pink!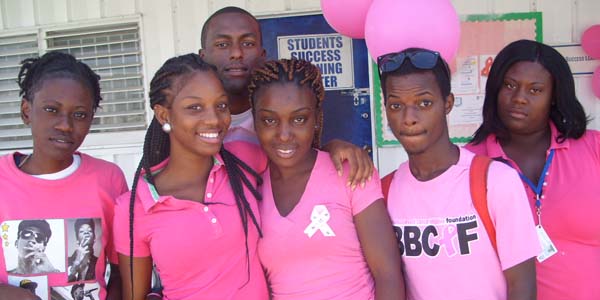 Nassau, Bahamas — Pink Wednesday was an eventful day at The Bahamas Technical and Vocational Institute (BTVI) as students, staff and faculty teamed up in the fight against breast cancer.
Coordinated by the Student Affairs Department, it was a community service event to bring awareness to the prevalence of breast cancer, early detection and the battle against the deadly disease.
From pink cupcakes and cakes to pink lemonade and candies, it was BTVI's way of giving back to the community. Many students, staff and faculty wore pink and visited the information tabled where campus nurse, Nursing Officer, Voreetis Barr provided information on breast cancer.
All proceeds will be donated to the Sister-Sister Breast Cancer Group.