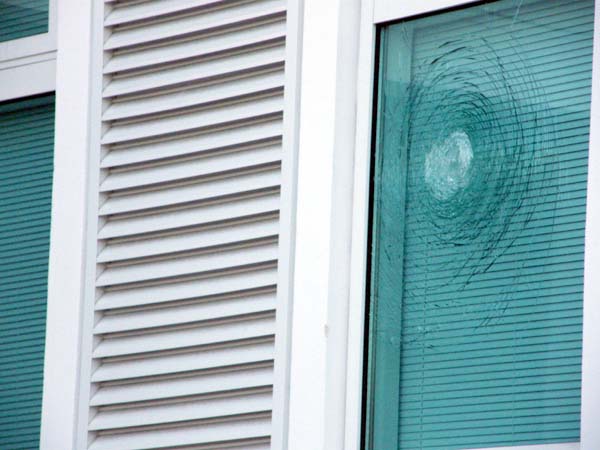 A hail of bullets from a shootout nearby the Ministry of Health's head office penetrated windows and pierced columns at the facility on Meeting Street.
The number of gun incidents in the area are just unbelievable. Last year an incident south of the office, in the Bain Town section nearby, resulted in a triple murder. Many of the shootings are occur just behind the Nassau Street court complex.
Some years back the court building came under a fire bomb attack. The area is dangerous! One, which models after hostile Iraq with drug selling homes all in the surrounding area.
Every time we see these incidents of scatter bullets piercing walls and persons, we are reminded of the words of some high-ranking government officials. Prime Minister Hubert Ingraham in particular, who said persons killed on the streets of Nassau are known by each other. hmmmmm! Also the Commissioner of Police who continues to suggest that crime is under control, even though every day on New Providence a dead body is being discovered and classified as a suspicious death.
Could you imagine what would've happened if a car riding down Meeting Street was caught in the cross fire of this shootout? Or possibly what might have happened if health officers were in that office where the bullets shattered? Does anyone think the shooter would've known the victims in either case? Police cannot confirm how people lay dead all over Nassau, but the Prime Minister says killers know their victims, boy! Another ASININE statement by Hubert, again!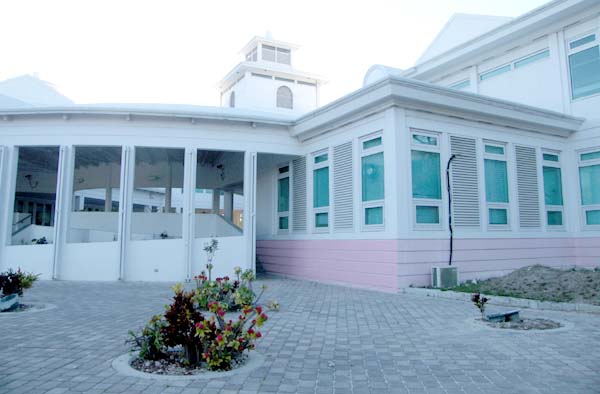 The Ministry of Health attacked by a hail of bullets from a shootout nearby in the Meeting Street area.