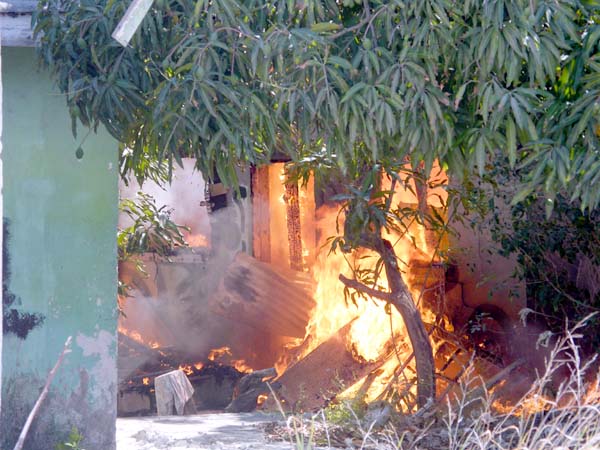 Bahamas Press was on the scene of a blaze before firefighters arrived at the scene of this Claridge Road home.
The home was engulf in flames. and was completely destroyed before help arrived.
Neighbours looked on and wondered to themselves when will the trucks arrive. Once again a family is out of a home on New Providence tonight.