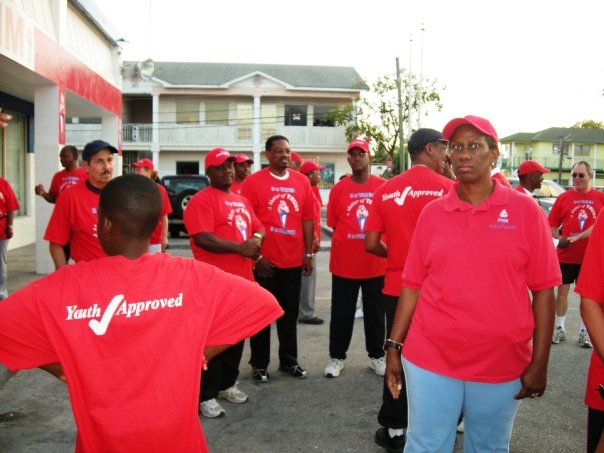 Members of the Free National Movement took to the streets this morning in a sunrise fun run walk to mark the May 2nd, 2007 election victory of the party.
Bahamas Press also observed the early morning risers and asked the question we knew would come, "Where the supporters were?" There were 10 youths and about 15 women just above the number of MPs sitting in the Parliament.
If this is any indication of the things to come, the FNM must accept the turnout this morning confirrms a failing grade of their performance in the country.