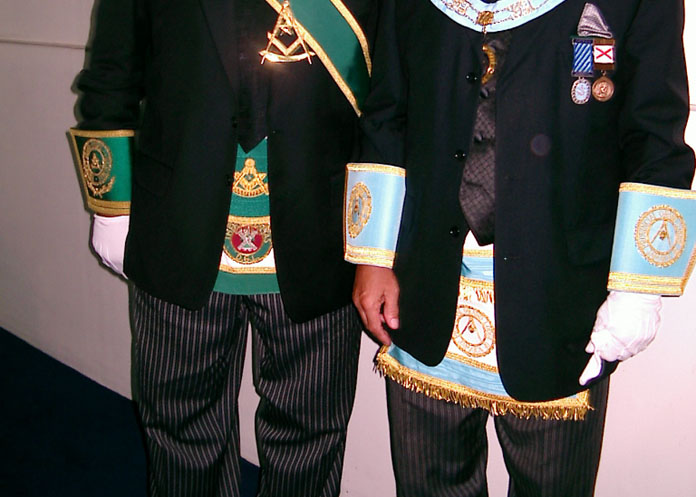 NASSAU| Big bust up in the once prestigious Scottish Lodge as past masters duke it out and break up Margaritaville.
Saturday night was live and direct when right after a big-time salmon and steak banquet, a past worshipful master grabbed another past master, put his knee in the man's groin, and began choking him into unconsciousness.
The past master under duress, began pleading for his life and begging his assailant to release his grip and allow him to breathe.
The past master's wife had to rush in and wrestle her husband to let go of his death grip on the past master's tiny neck.
Because of threats of death when the men were pulled apart, police officers were called in and cautioned the past master who was out of order and began cussing the police. NO RESPECT!
After being cautioned by police, the past master left and went home and cussed out his wife for interfering.
The other past master ran into the hotel's bathroom and could be heard loudly crying from behind the door.
Older brothers were angered by the crude and unusual behaviour and vowed to deal with the bullying brother and the one who was heard crying and screaming in Margaritaville's bathroom.
What in da hell is dis??!!
The brothers of this lodge are not known to be this way but alcohol is a serious ting.
BP has warned yinner for ages … ONE OF THE MOST DANGEROUS gangs operating in the country are dese wicked Lodge People…who have lost all sense of decency and respect for mankind. SOME WE BELIEVE HAVE KILLED BEFORE…AND GOTTEN AWAY WHILE FLASHING SIGNS!
We report yinner decide!