Published On:Monday, January 25, 2010
By NATARIO McKENZIE
Tribune Staff Reporter
nmckenzie@tribunemedia.net
A GROUP of Bahamian activists and artists have launched a letter writing campaign seeking temporary status for all Haitian migrants and the implementation of a long-term immigration policy with respect to Haitians and their children.
Angelique Nixon, one of the creators of the campaign titled "Haitian-Bahamian Solidarity", said that the government should provide temporary status to all Haitians in the Bahamas.
"I applaud the Prime Minister's decision to release detainees and give them temporary status, but what about other undocumented Haitian migrants and those who may be seeking refuge from the devastation after the earthquake?" The Prime Minister has indicated that they will be detained and perhaps locked up until they can be deported. "This is unacceptable. Our Haitian brothers and sisters need our help, they need our compassion, and they need our support," Nixon said.
"Our immigration policy towards Haitians has long been deplorable and it's time for us to make serious change. It's time for us to create and implement a sensible immigration policy for Haitians and Haitian Bahamians.
"We need to remember that Haitians have long migrated into the Bahamas and have for a long time been a part of the Bahamas and Bahamian culture," Ms Nixon said.
She added, "If one supports migration rights and human rights, then we cannot support our government's policy towards Haitians, and we cannot support the statelessness of Haitian Bahamians."
"During this time of crisis and into the future, we must continue to call on our government to offer more assistance to Haiti and Haitian people. We need to recognise the crisis in Haiti is happening to us too – people are suffering and dying. We should not discuss the 'return' of Haitian migrants until Port-au-Prince is rebuilt and serious efforts are made to truly support and help free Haiti from the chains of debt and poverty," Ms Nixon said.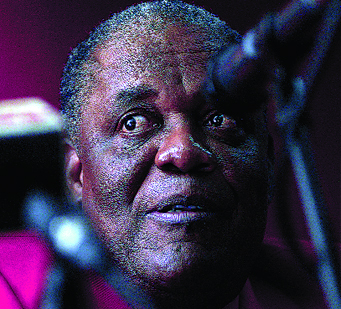 Local activist Erin Greene, who is also a part of the effort, said that the group is also calling on the government to grant a period of immunity for all Haitian refugees seeking asylum while Haiti rebuilds Port-au-Prince. According to Ms Greene the campaign was initiated before the government's decision to release the Haitian detainees from the detention centre.
"We wanted to be an example and create a way for Bahamians to participate, to tell our government what it is we want and what it is we expect of them," Ms Greene said.
"The letter writing campaign entails a number of ways of action. 'The first wave of action is that we have drafted a letter and we are asking Bahamians living abroad to write a letter to the Prime Minster, to the Minister of State for Immigration and the Minister of National Security and your MP," Ms Greene said.
"It is hoped that the campaign will exist outside the immediate Haiti relief effort," Ms Greene said.
Craig Kemp, who has done mission work in Haiti for several years, said that he too agrees with the initiative. According to Kemp, the government is now in a very crucial position.
"This is the time to regularise all the Haitians who have been living in this country for years. It would be the greatest humanitarian gesture the Bahamas will ever do," Mr Kemp said. According to Mr Kemp, the government should not only give permanent status to Haitians who have been residing in the Bahamas, but also institute a special court process to deal with Haitian migrants.
Two weeks ago, Prime Minister Hubert Ingraham said that 102 Haitian detainees would be released from the Detention Centre and repatriations to Haiti suspended in view of the devastation sustained following the catastrophic magnitude 7.1 earthquake that struck earlier this month.
Hundreds of thousands are now estimated to have died as a result of the natural disaster and despite a vigorous international relief effort, thousands of people in affected areas are still without water, food, medical assistance and shelter.