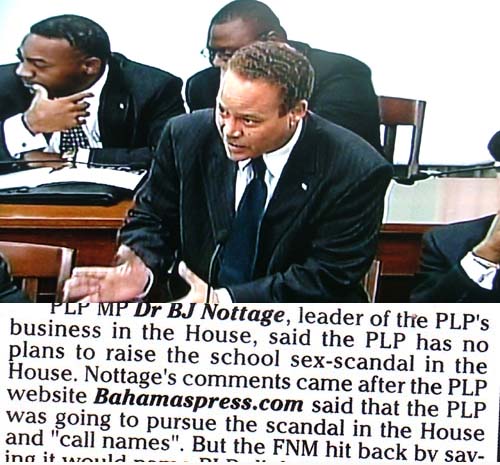 Nassau, Bahamas
– We watched with interest the House of Assembly today and in particular the contribution of the
Hon. Carl Wilshire Bethel
, the recently
demoted member of Parliament for Seabreeze
. We waited to hear the fate of the sexual predator, Andre Birbal who molested over 20 young boys at the EMRH School in Grand Bahama, FNM Country no less, which is represented by the
Village Idiot, Vernae Grant.
We were sorely disappointed to hear 'UNDERNOURISHED' raise his voice and talk about what his Gov't has done for the people of the Bahamas, however, we guess the little boys in EMRH School do not matter to Carl and the FNM. He said nary a word on this matter, he has found his voice to speak on all manner of things except the little boys.
We want our readers to recall that over 4 months ago, we have been asking the Minister about this situation, we told the nation that Birbal was in New York. ACP Raymond Gibson said that the Police were pursuing the matter. The AG, another sexual predator at that time, now Sir Michael Barnett said that the Gov't would move to have Birbal extradited back to the Bahamas. After one month of not hearing anything further, we again ask the status, we were told by the AG's Office that they had two months to file the papers.It has now been over 4 months, we again ask the Minister, Carl Bethel and the Govt and the Police, the status of Bibal's extradition, please hard mouth Carl, tell us the status.
We cry shame on the Wutless Media that have done nothing to pursue this matter and keep the Wutless FNM Govt's feet to the fire. We know why, they have an incestuous relationship with each other.
We have been reliably informed that the 'Papa Doc' Ingraham's Govt thought it too expensive to pursue the extradition of Birbal.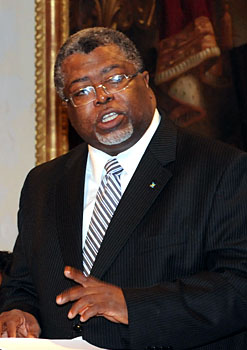 We now call on Carl Bethel and 'Papa Doc' Ingraham to confirm or deny this story or to provide the Bahamian people and the parents of the little boys with  the status and whereabouts of Andre Birbal.
Failing to do this would be gross dereliction of duty and the Govt should collectively resign in shame and disgrace.
We remind 'Papa Doc' Ingraham that he is a Grand Papi now and should have feelings for the little darlings of this Nation.
We remind Carl Bethel of his responsibilities as the Min. of Education until the end of this month. The Country and those little boys demand and deserve an answer. Speak up Carl, Speak up my Brother. So mote it be.