Opening Ceremony Highlights from the BTC sponsored 2017 CY Games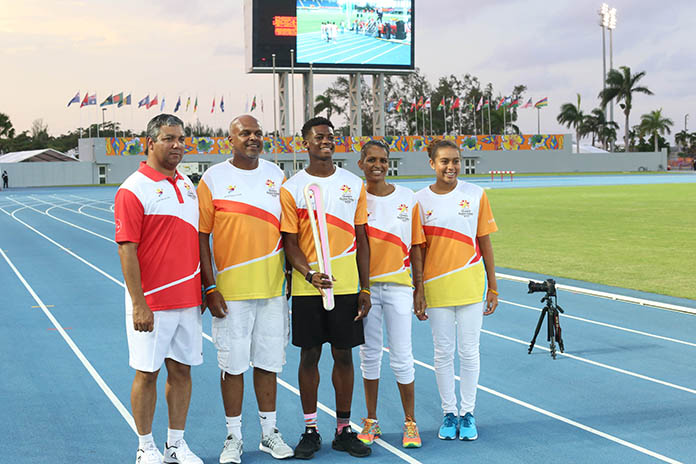 Nassau, The Bahamas. July 19, 2017. Team BTC was out in full force to support the opening ceremony of the sixth edition of the Commonwealth Youth Games. The company is the title sponsor of this year's games. At the opening ceremony, Interim CEO, Dexter Cartwright participated in the Queen's Baton relay.
CEO Cartwright said, "It was a great feeling to carry the Queen's Baton across the track. It was especially nostalgic, as I took part with the children of the great Thomas A. Robinson, who the national stadium is named after. BTC continues to show its limitless support for youth, community and culture. This partnership with the Commonwealth Youth Games again underscores our corporate commitment."
The event also saw a cadre of BTC's finest endorsed entertainers including Wendi & Dyson Knight, who wrote the theme song for the games. Also performing were Rik Carey and Julian Believe, both endorsed by BTC.
Flow Sports has the worldwide distribution rights to broadcast the Commonwealth Youth Games. This means that viewers across the Caribbean will be able to view the games live in action. Locally, viewers can tune in to BTC TV or watch via Flow to Go for live coverage.