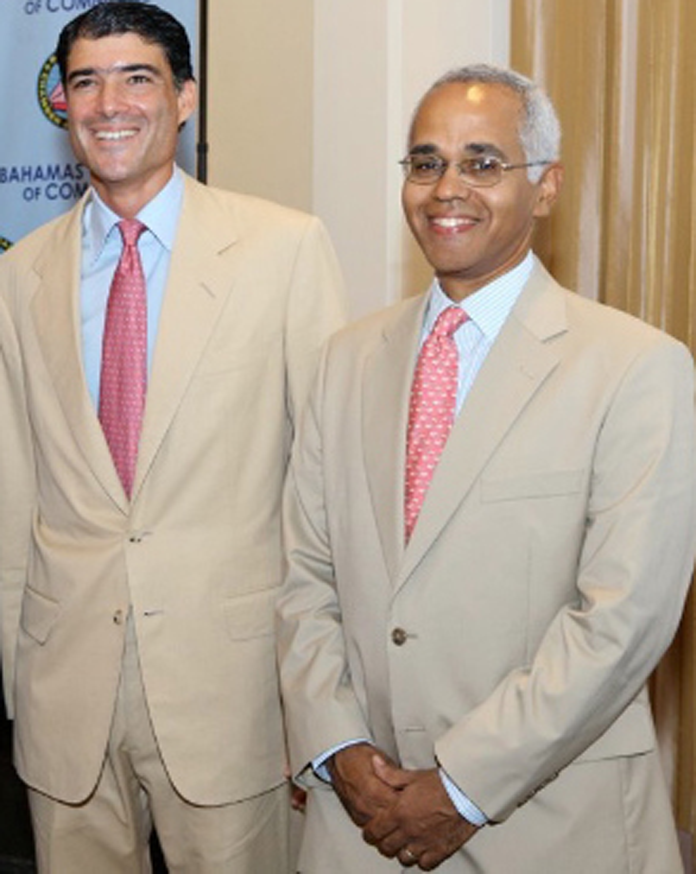 Rather than deflect from and ignore the substantive issues of national import in my press statement of Sunday 30th October in favour of fluff, bluster, insults and hyperbole, FNM candidate for Montague Dionisio D'Aguilar must respond to the substance of my Press Statement if he is to retain any semblance of credibility as a public official.
Thinking Bahamians invite D'Aguilar as a former director of Baha Mar to fully disclose why he and his fellow board members made the decision to place the company in bankruptcy. Mr. D'Aguilar must answer to the Bahamian people on this substantive point.
TELLING THE GOVERNMENT AND THE BAHAMIAN PEOPLE TO JUST "GET OVER IT" WHEN ASKED ABOUT HIS DECEITFUL DEALINGS WITH THE GOVERNMENT IS ILL-ADVISED, PLAIN ARROGANT AND UNSEEMLY FOR A PUBLIC OFFICIAL AS THE PUBLIC DEMANDS ACCOUNTABILITY AND TRANSPARENCY FROM THOSE WHO ASPIRE TO LEAD THEM!
It is also imperative that D'Aguilar explain why his board boldly embraced Rosewood hotel management brand (an affiliate of Chow Tai Fook Enterprises) as Baha Mar's lead hotel brand. His clarification is critical because D'Aguilar as the FNM's candidate is now saying that Rosewood is not fit to own and operate the mega resort. The bottom line is D'Aguilar can't have it both ways as reprobation and approbation at the same time raises public mistrust and is a clear sign of confusion and intellectual dishonesty.
D'AGUILAR IS NOT SPECIAL AND THERE IS NO DIFFERENT STANDARD FOR HIM. CLEARLY HE IS ALLOWING HIS MOUTH TO WRITE CHECKS THAT HIS POSTERIOR CANNOT CASH!
D'Aguilar has embraced and surrounded himself with FNM experts on all of the topics he raised regarding non transparency, misuse and abuse of the trust of the Bahamian people.
I am obliged to remind D'Aguilar of the recent BEC bribe on the FNM's watch which resulted in the resignation of a Director well known and dear to him because of a lack of transparency, misuse, abuse of public trust.
My strongest advice to D'Aguilar is to embrace the honourable course his dad took and I invite him to respond to my statement without deflection. Certainly D'Aguilar has nothing to hide.
Indeed he is off to a terrible start as a parachuted politician by his real political boss.
Bluff, bluster, deflection, hyperbole and insults are Mr. D'Aguilar's Modus Operandi as he clearly has no answers for his ill-advised decisions, his deceit and colossal failure as a Baha Mar director.