ALLEGED FRAUD IN GRAND BAHAMA COMMITTED BY FNM GENERAL TURNED OVER TO POLICE!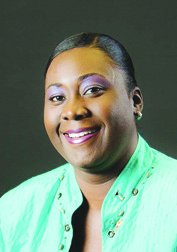 by: Mia Whylly, News Reporter
Freeport, GB — The Freeport City Council's meeting on Tuesday night proved to be one where allegations of fraudulent bidding were directed at the Chief Councillor, Chervita Campbell.
Councillor Kevin Ferguson for Marco City and a former Chief Councillor, brought to the table his concerns regarding the bidding on the Taino Beach area in preparation for Junkanoo Carnival. He questioned the spreadsheet and the absorbent cost, and then the manner in which the deal was signed off on.
Ferguson was adamant.
" I opposed all of these and when I asked the chair to check because we are being diligent, I got nowhere. My questioning did not get a clear answer. There were certain things that just weren't proper practice," he claimed.
Addressing Campbell, Ferguson said:
" All (bids) were signed by yourself, or the consultant for works."
Ferguson accused Campbell of asking an employee to lie about a scope of work.
" We need explanations and clarifications. Send this to the police," Ferguson insisted.
It was eventually decided that the allegations would indeed be passed on to the Royal Bahamas Police Force in order for an investigation to be conducted into the bidding controversy.
During an interview, Campbell denied any knowledge of alleged fraudulent bidding and stated that as a result of the concerns raised at the council meeting it was decided to void the previously approved bids, and in the interest of transparency and accountability attain new bids for the works to be done at Taino Beach.
" The council will ensure a proper and fair process is carried out and again bring all bids to council for approval for the awarding of contracts,"  she said.
Campbell said in order for the matter to be resolved she felt the voiding of the approved bids was the best step.