19-year-old Mayaguana resident was arrested, allegedly beaten, arraigned, tried, convicted and then sentenced to three months in jail without council – all within two hours!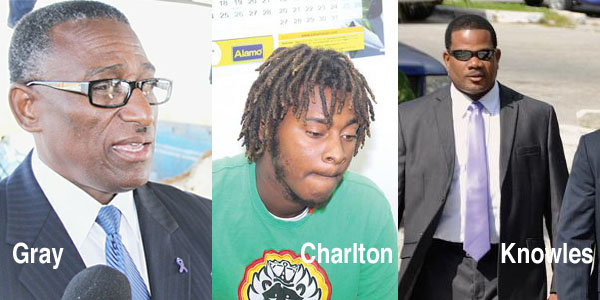 Mayaguana has A Superior Kangaroo Court – Unmatched Anywhere in the World! On the Island an UNQUALIFIED Administrator discusses his ruling with the WUTLESS MEDIA and the Leader of the FNM! This is a serious breach of duty, but the Media nor the FNM see anything wrong with this, or perhaps in their own ignorance and political bias they chose to ignore.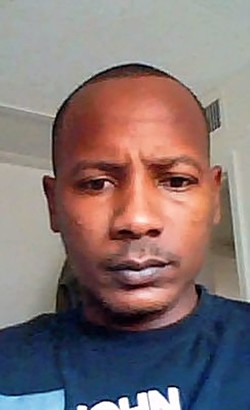 Abraham's Bay, Mayaguana – Bahamas Press is the only Media House today on the ground deep down in Mayaguana; gathering the facts into this conundrum unfolding down in southern Bahamas. The revelations have one Minister in the Christie Cabinet on the ropes; relieved of his post as Minister of Local Government.
WE anchored our investigative tent in the beautiful community of Abraham's Bay, where we are now set to reveal some things NO MEMBER OF THE WUTLESS MEDIA is prepared to report! Everybody has speculated what Minister V. Alfred Gray may have done to rescue 19-year-old, Jacquan Charlton, from imprisonment. These revelations are now an active police investigation and BP ain't getting in dat!
Administrator Zephaniah Newbold is also at the centre of this investigation, and we at BP are gathering some data on him. Those details will soon be place in the hands of you Joe Public – keep reading.
Today, we want to bring the nation closer to the crime where an unnamed police officer is also at the centre of this incident.
BP has identified, Sterling Knowles, as arresting officer, complainant and prosecutor in this incident. Who is he? Knowles, many should remember, was that same officer assigned to the DEU back in 2013, and was one of four officers questioned in the death of JAMIE SMITH, also known as Matthew Pratt.
Smith, 35, died at the Central Detective Unit within two hours of his arrest on suspicion of armed robbery on February 8, 2013.
During that Coroner's Court sitting two years ago the public learned how Smith was put in a "choke hold" during a "violent" altercation with police minutes before he died. One of the four officers placed on administrative leave following that incident was Knowles.
A pathologist report later concluded that Smith died of asphyxia, an excess of carbon dioxide caused by abnormal breathing. Acting Coroner Jeanine Weech-Gomez presided over that Court when the two-men-three-women jury were unanimous in their agreement that four police officers, on the day Smith died, used "justifiable force" in restraining deceased.
We understand Knowles was sent to the island following his return to the active duty.
Sources now on the island tell us, the altercation with Jacquan Charlton and Sterling Knowles did not have to go where it did but from our account everything appears to be repeating itself. Some tell us, the officer allegedly went around the island bragging about how he killed lawfully before.
One resident who wish to be nameless told BP, "He [ Knowles ] was down here roughing up several young men and one of those men happened to be Jacquan's brother. And so Jacquan asked him, '…Why are you roughing up my 'lil' brother?'. That was when Officer Knowles took Jacquan into custody, allegedly breaking his hand, choking him and beating him severely."
But get this: Within minutes following that arrest, BP investigative teams learnt how officer Knowles then allegedly spoke to his "lodge brother" Zephaniah Newbold forcing the Administrator to immediately convene a hearing; and charging Jacquan with disorderly behaviour, assaulting a police officer, resisting arrest and obscene language.
"He [Newbold] arraigned him, tried him, convicted him and then sentenced him to three months in jail all within two hours of the incident," a resident told BP.
We understand the accused was never given an opportunity to say one word during the Swift Justice exercise, and the sole witness was officer Knowles, the same person filing the complaint. This cannot be happening in the Bahamas and cannot be what the Honorable Attorney General envisioned for the country!
Another observer on the island added, "After all of the crap he did in Nassau, they had to ship him here. He is a real terror! What kind of Kangaroo Court is this in Mayaguana? No where in the world Justice operates like this!"
We understand following these developments the island's MP was called upon to do something in seeking an appeal in the courts here in New Providence. And there the controversy started in a world wind whipped up by the Opposition and the Media; both ignoring what had transpired with respects to the Human Rights of a Bahamian being sodomized by the system! We detest this vehemently and we question why members of the press have yet to tell the whole story!
Bahamas Press' investigative arm is also shocked by the silenced of Rodney Moncur, who has not taken the side of Minister Gray following these developments; especially now seeing that one of the officers in this incident was also involved in the Jamie Smith incident. Readers would remember photographs of the body of Jamie Smith – a man whom Moncur claims to be a relative of – was in his possession following his death. Moncur went through an earth shattering trial where he was vindicated! We wonder if Moncur has any sympathy for Jacquan Charlton as he did for Jamie Smith?!
Perhaps now that Mr. Moncur has dumped the DNA and has returned real home in the FNM he has selective discretion!
Not one word about Human Rights is being galvanized in this matter in Mayaguana! NOT ONE! None from Moncur nor Fred Smith and we know why!
What a country!
We report yinner decide!