Police investigation opens into allegation of FRAUD!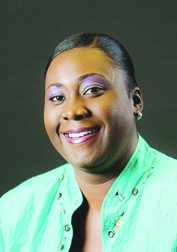 Freeport, GB — Breaking news coming out of Grand Bahama tonight confirms the Freeport Local Government's Chief Councillor has been removed!
Just last week, Bahamas Press understands, the Ministry of Local Government opened an investigation into allegations involving Chief Councillor Chervita Khadine Campbell.
The investigation concerns the alleged "fraudulent bids" issue the hovers over the city of Freeport Council. A police investigation was launched into the incident with members of the Council pointing media to the alleged crimes. Campbell, many should know, is a big time FNM who is now caught between a rock and a hard place.
Tonight members of the Board voted Campbell off the Council until the police investigation is complete.
This is not the first time scandal has rocked an FNM-led Local Government Board in Freeport. In 2008 when Cornelius Alvin Smith, Jr. teamed up with well-known businessman, Philip Franks, where serious allegations of wrongdoing surfaced. Both men ran as a team ticket for Freeport City Council.
We report yinner decide!